8 Ways You Can Practice Gratitude Every Day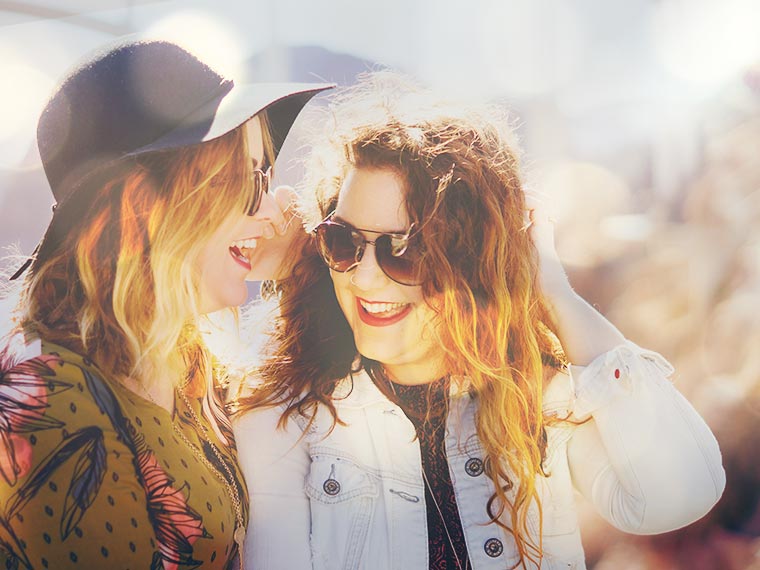 Gratitude is an easy and effective way of retraining your brain. If you focus on the good, soon you will see more, enjoy more, appreciate more…
Many people who practice gratitude record feeling more content and fulfilled in their lives. Their thoughts are far more focused on the positive and they are less worried and stressed. It works to re-wire the brain to think about all that you have, instead of all that you are lacking. There is so much research being done to back this up. Specifically how gratitude is strongly and consistently associated with greater happiness.
One of the most renowned gratitude scientists Robert Emmons argues that gratitude has two key components:
It is an affirmation of goodness – by affirming that there are good things in the world, gifts and benefits we've received.
Recognising that the sources of this goodness are outside of ourselves – by acknowledging that other people have given us these gifts, big and small, to help us achieve the goodness in our lives.
"I see it as a relationship-strengthening emotion, because it requires us to see how we've been supported and affirmed by other people." Robert Emmons
We've mentioned the many benefits of gratitude before and surprisingly not only is gratitude beneficial to your mindset and mental health but it can also improve your immune system, lower blood pressure, make you more resilient and strengthen your feelings of connection to not only others but yourself too.
---
Here are 8 ways you can practice gratitude in your every day life.
Practice mindfulness
Mindfulness is purposefully paying attention to the present moment and accepting what you experience without judgement. Sit down daily and think through five to ten things you are grateful for. Picture it in your mind and sit with that feeling of gratitude in your body. When you are using your deep breathing try focusing your attention in the area of your heart. Here are two simple steps to help with your heart focus using the Quick Coherence® Technique from the HeartMath® Institute.
Step 1. Focus your attention in the area of the heart. Imagine your breath is flowing in and out of your heart or chest area, breathing a little slower and deeper than usual.
Step 2. Make a sincere attempt to experience a regenerative feeling such as appreciation or care for someone or something in your life. The key is to focus on something you truly appreciate – laughing with friends, a special moment with a loved one or seeing a beautiful sunset… recreate that feeling, that radiates from your heart when you are experiencing true love and appreciation. Some people call it a "Warm Fuzzy" feeling. This technique, based on research done at the HeartMath Institute, helps you neutralise the stress¹ and brings the head and heart into sync.
Head to our Free Resources page for more on this technique for kids, teens and adults.
FREE RESOURCES
Check out more information on Mindfulness and how to practice it.
MINDFULNESS
Write a letter of gratitude
Write letters of gratitude and deliver them to people who have helped you. Writing a letter of gratitude has been well researched as particularly powerful for all concerned. Reading it to the intended recipient in person is even more powerful.
When researchers tested five different exercises, the gratitude visit showed the greatest positive effect on participants' happiness one month later.²
Become a volunteer
Give back to others in your local community. Not only will it make you more grateful for the things that you may take for granted, but studies have shown that volunteering for the purpose of helping others increases our own well-being and feelings of social connection.
Practice kindness
Completing random acts of kindness releases endorphins that activate the parts of our brains associated with trust, pleasure and social connection. The more we do it the stronger the neural pathways become, particularly when the act is voluntary. Even seeing someone else be kind gives us the same good feeling, which in turn causes us to go out and do something altruistic ourselves.³
Say thank you
Saying thank you and showing gratitude to someone else not only makes them feel good but it is actually really beneficial to you as well, regardless of how the person you are thanking reacts. Openly expressing your thanks, for example, the little things like someone holding open a door for you, to the bigger things, like thanking your parents for all they have done for you, can have a profoundly positive impact and substantially boost your happiness (see writing a gratitude letter above).
Keep a happiness jar
Every day, think of something that made you happy, write it on a piece of paper and put it in a jar. It could really be anything and remember the simpler things that delighted you are often the happiest moments. Read the messages when life gets tough or at the end of a certain period of time, like at the end of the year.
At the dinner table
Ask "What was the best thing that happened today?" to each person around the dinner table. Mix it up with other questions like "How did someone help you today?" or "What is one act of kindness you showed someone else today?". By doing this with your children you cultivate an attitude of gratitude.
And the most common way to practice gratitude…
Write in a Gratitude Journal
The most common method for cultivating gratitude is by keeping a gratitude journal and recording experiences for which you are grateful.
Humans are pre-programmed to assume that every situation might turn out badly, that others are out to get us, and that we need the same or more resources than our neighbors. It's how we have survived.
But this trick has a catch, by getting us to focus on the negative it can contribute to feeling like we aren't enough, that only bad things happen, and that the world is generally a bit crap.
However, the research tells us there are many ways we can interrupt this negative bias and retrain our brains to seek out the positive and good in our world, in turn increasing our overall sense of well-being.
The 'something' can be material or intangible, real or perceived. By focusing on what has been gained you begin to focus more and more on the good in your life and it becomes habitual, switching off (or at least turning down) our natural negative bias.
Here at AwesoME Inc™, we firmly believe in the power of spending time identifying and writing down things you are thankful for. By taking the time and energy to identify and write down your thoughts you hard-wire them into your brain, making them that much more powerful.
By focusing on all that you should be grateful for, you are being mindful of looking for the good in every situation thereby increasing your levels of happiness and learning to live a content and meaningful life.
AwesoME Inc™ Gratitude Journals come with bonus Wellness Guide with tips on happiness and self-care, mindfulness activities and so much more.
Get your AwesoME Inc™ gratitude journal and start your gratitude journey today.
KIDS/TEEN GRATITUDE JOURNALS ADULT GRATITUDE JOURNALS