Fun-Filled Self-Care Activities for Mums and Energetic Kids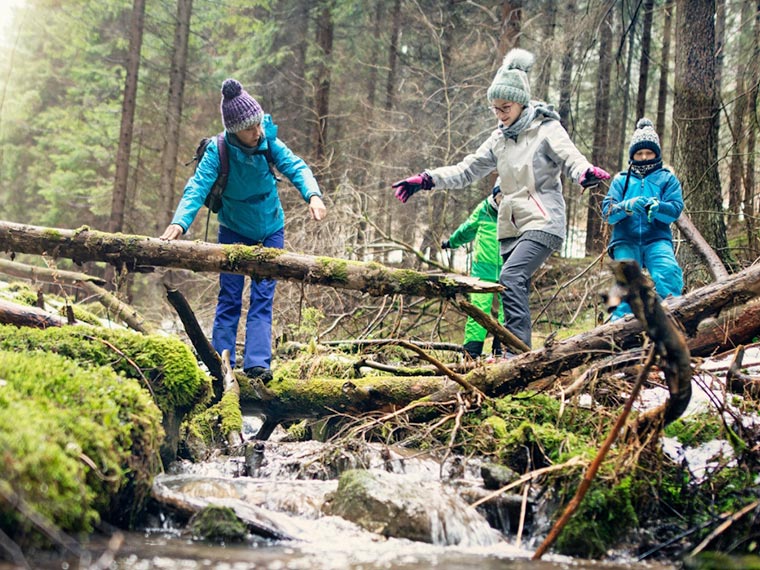 We know how busy life can get when you have active and spirited kids running around.
Taking care of yourself while keeping up with their boundless energy might feel like a challenge, so I've put together some lighthearted activities that will help you recharge and create special moments with your little ones. These ideas are sure to bring smiles and relaxation to both you and your energetic kids.
1. Dance Party Breaks: Groove, Giggle, and Let Go
When the everyday chaos starts to overwhelm, why not turn up the music and transform your living room into a dance floor. Gather your kids and have impromptu dance parties to shake off the stress and unleash your inner dancing queen. Take turns being the DJ, and let everyone choose their favourite tunes to boogie to. Dancing together not only gets the blood pumping but also brings laughter and joy into the room. So, put on some fun tunes, show off your best moves, and dance like nobody's watching.
2. Sensory Play Exploration: Dive into Messy Adventures
Engage your little explorers in sensory play sessions that ignite their imagination and allow you to tap into your inner child. Set up a designated play area where they can dive into exciting sensory activities like playing with kinetic sand, making slime, or enjoying water play. Embrace the messiness and join in on the fun. Squish, mould, and create alongside your kids, rediscovering the simple joy of tactile experiences. Remember, it's all about laughter and making lasting memories, even if it means a little extra clean-up afterwards.
3. Family "Unplug and Unwind" Time: Screen-Free Escapes
In our digital age, taking a break from screens is essential for the well-being of both kids and parents. Designate special "unplug and unwind" time where the entire family disconnects from devices and engages in old-fashioned analogue activities. Get cosy with a family read-aloud session, where each member takes turns reading chapters from a favourite book. Alternatively, indulge in friendly board game competitions, embark on scavenger hunts, or get creative with family-friendly charades. These screen-free escapes foster quality bonding moments and encourage imaginative play.
4. Nature Scavenger Hunts: Exploring the Great Outdoors
Channel the endless energy of your active kids into outdoor adventures with nature scavenger hunts. Create a list of items for them to find, such as specific leaves, rocks, or flowers. Arm them with magnifying glasses, binoculars, and adventure backpacks to make it feel like an exciting expedition. As you explore together, encourage conversations about the wonders of nature, sharing interesting facts and stories. Connecting with the outdoors revitalises the mind and invigorates the spirit.
5. Zen-ful Crafts: Calming Moments for Mums and Kids
Unleash your creative side and embark on tranquil crafting activities that provide a peaceful pause for both mums and kids. Set up a serene crafting space where you can engage in activities like making dream catchers, painting mandalas, or creating DIY bath bombs. Embrace the therapeutic process of art, allowing your mind to unwind and your creativity to soar. These mindful moments promote relaxation, while the joy of crafting brings your family closer together.
Download our Self-Care Activity Guide for Kids and create a Glitter Jar - it's a fun and mindful activity that teaches kids about emotions. You can also watch us making it HERE.
Remember self-care can be light-hearted and fun! By incorporating dance parties, sensory play, screen-free escapes, nature scavenger hunts, and zen-ful crafts into your routine, you'll not only recharge your own batteries but also create cherished memories with your energetic kids. So, get ready for some delightful adventures, and enjoy these special moments of self-care and togetherness.