Social Connection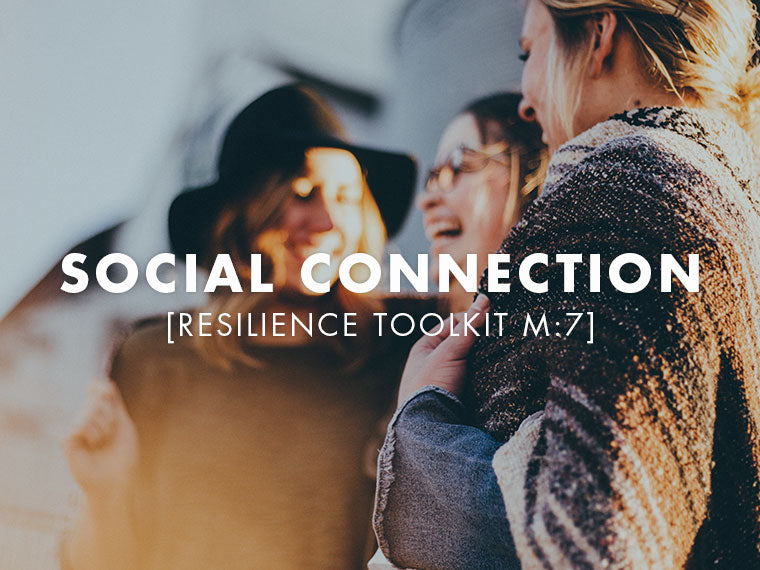 No man is an island, right?
This month I want to get you thinking about who in your social network provides you support.
Hi AwesoMErs,
That support can and probably will look different for all of us. The important thing is that we find the support and the connections we have in our communities meaningful.
Because when we have meaningful connections with other, we actually live longer!
Social connections can be found at home, in the workplace, friends, family, church, sports, volunteer groups, even online. Whether your find people who provide you with meaning and a sense of belonging.
It's such an important part of our health and well-being that the New Zealand Government's Ministry of Social Development uses social connected-ness as one of it's key indicators of the health of the country and measures it regularly.
If you're keen to find out more and work through some challenges to build your own social connections then our latest installment in The Resilience Toolkit eCourse Module 7: Social Connection, is for you.
Get Module 7 Here
---
"I define connection as the energy that exists between people when they feel seen, heard, and valued; when they can give and receive without judgment; and when they derive sustenance and strength from the relationship."
 BRENÉ BROWN
---
Next month, I want to continue building on our social connected-ness and talk about what the research says about communicating effectively and positively with others. It's much easier than you might think!
See you then!
Juliet
---
Get the whole 12 Module eCourse…
About Juliet Battersby
Juliet Battersby is a registered Educational Psychologist who has worked in special education with the Ministry of Education, with serving personnel and their families in the New Zealand Defence Force (NZDF), and assessing children's cognitive and academic functioning in private practice.
Juliet has an MA(Hons) endorsed in Clinical Psychology and a Post Graduate Diploma in Educational Psychology. She is a registered Educational Psychologist with the New Zealand Psychologists Board.
More about Juliet…