Setting Goals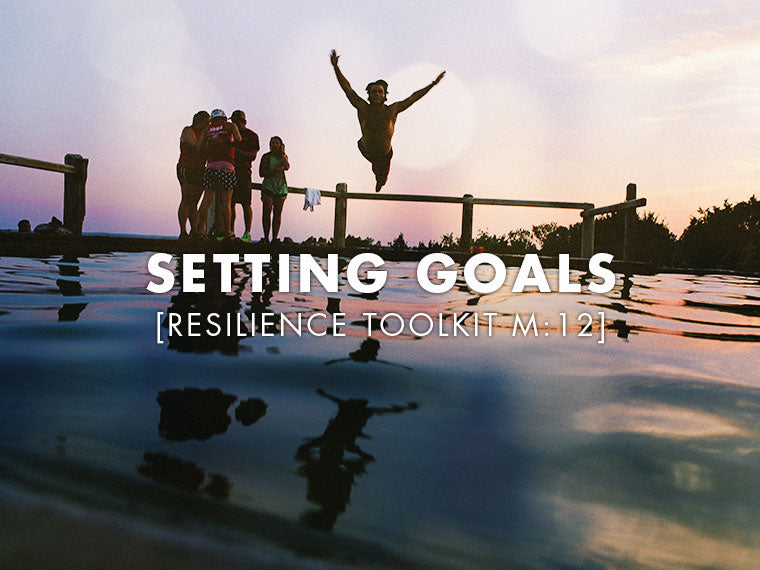 Hi AwesoMEr's,
Our year of resilience is coming to a close. I've really enjoyed the challenge and process of sharing with you the tools and strategies that the well-being research tells us helps build resilience.
At the start of the year I introduced the concept of 'resilience' as having the skills, tools, and resources to rebuild from difficult situations and experiences. And these will be different for each of us. I asked you to build a picture of what your resilience toolkit looked like. I then asked you to think about what you wanted it to look like and how you were going to get there.
We've covered a lot since then!
So now's the time to reflect on all that work. If you haven't already signed up to receive this FREE Module to begin your journey, you can do so here.
Now it is time to set your future life goals.
Goal setting is a powerful process for motivating yourself to turn your vision, of your ideal future, into reality. By setting clear goals they will help you choose where you want to go in life, what you want to achieve and where you have to concentrate your efforts. It will also help you to quickly spot those distractions that can lead you astray.
Module 12: Goal Setting, of The Resilience Toolkit eCourse, will help you to find those goals and teach you how to set and prioritise them so you can meet them with ease.
Get Module 12 Here
We've made it! Make sure to circle back to other modules to get a refresher whenever you need it.
Bye for now,
Juliet
About Juliet Battersby
Juliet Battersby is a registered Educational Psychologist who has worked in special education with the Ministry of Education, with serving personnel and their families in the New Zealand Defence Force (NZDF), and assessing children's cognitive and academic functioning in private practice.
Juliet has an MA(Hons) endorsed in Clinical Psychology and a Post Graduate Diploma in Educational Psychology. She is a registered Educational Psychologist with the New Zealand Psychologists Board.
More about Juliet…