5 Ways To Start New Habits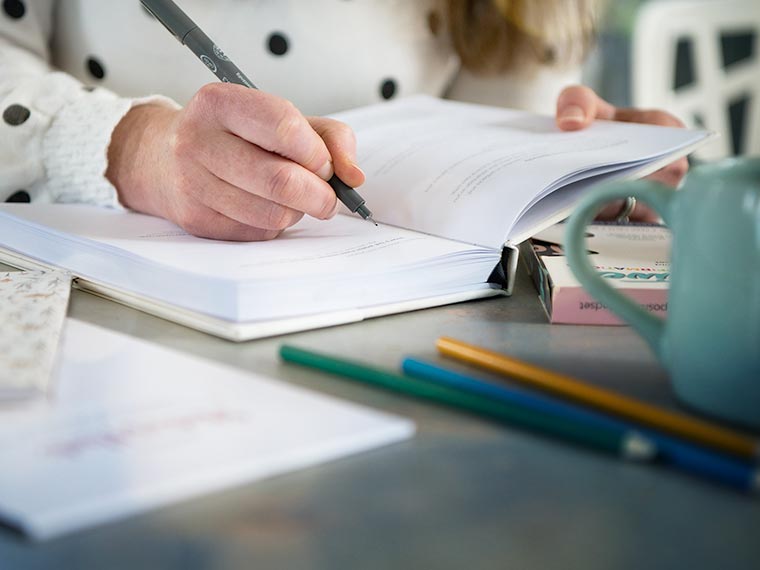 Incorporating new habits into your life isn't always easy and it can feel overwhelming at times, but if we start small, and tie the habit into other activities that we already do naturally or regularly, then change can become more manageable over time.
We can learn to celebrate our successes along the way, to help keep us inspired and motivated!
Whether it's focusing on:
A better sleep routine

Creating more space for self-care

Writing in your gratitude journal more often

Including more fruit and vegetables on your plate

Moving your body frequently 

Making more time to connect with a loved one
It's important to prioritise just a few ideas at a time to keep them manageable.
Here are
 5 ways to help you create new habits:
Prioritise: When it comes to your health and well-being, prioritise 1-3 new ideas to begin, to help reduce overwhelm and to keep the changes manageable.
Know your why: Understand what's driving you, your motivation for making change and introducing a new habit, and know the outcome you want to achieve.
Self-Care: Give yourself permission to prioritise self-care. Taking better care of yourself will often help give you the energy to achieve change in other areas of your life. Building resilience and boosting your sense of happiness can have a flow-on effect and inspire momentum.
Track Your Progress: Record your progress on a habit tracker, so you can see how far you've come. Awesome Inc offers an amazing 30-day Healthy Habit Tracker in the mindset & gratitude journal to help keep you accountable, or there is a free printable monthly Healthy Habit Tracker available on the website.
Buddy Up: Find a buddy or a friend that is also making changes and incorporating new habits to help keep you accountable. Plan a daily or weekly check-in to help keep you motivated and on the right track.
If you're needing any further assistance, head to our online store where you'll find extra products to assist your journey with welcoming new healthy habits.
The Self-Care Habit Tracker is a great place to start, with weekly tear-off sheets. You can make it part of your weekly ritual to plan and set the intention of what you'd like to work on in the areas of BODY, MIND and SOUL at the start of each week.
Sometimes the hardest part is making the decision to start, but a little each day will get you closer to the place you're dreaming of, and soon your desired healthy habits will become second nature - good luck!!
---
About Amy Willoughby
Amy is a writer, content creator and life coach at Be and Bloom. Amy is passionate about connecting people through writing, coaching and the power of storytelling. The first 20 years of her career was spent behind the stylists chair as a hairstylist, where she honed her skills of listening, holding space, connecting and creating clarity through conversation. Amy's hairdressing career came to a close after spending 3 years helping clients journey through chemotherapy, fitting and styling wigs. This was the perfect bridge and catalyst for retraining as a life coach which has led to exploration of values, modalities of wellbeing, writing and storytelling.
More about Amy and Be and Bloom…