This Year I'm Taking a Stand… and Here's Why You Really Need to Follow Suit.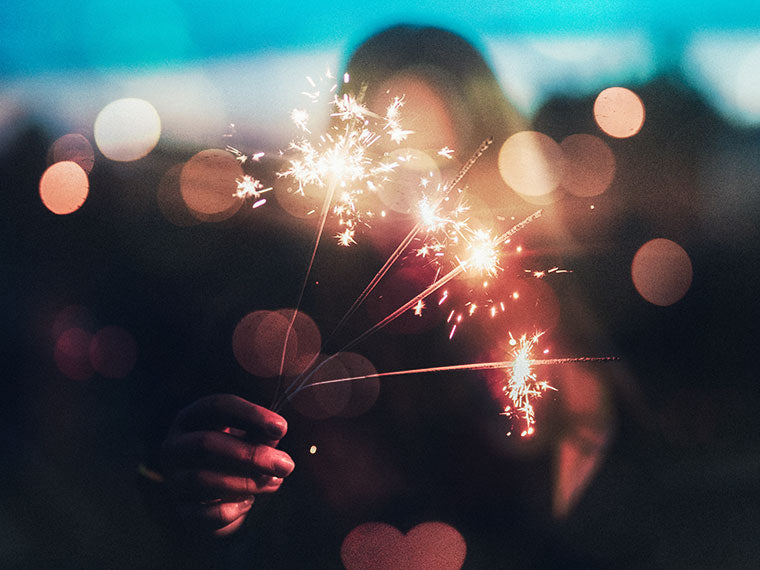 It's easy to jump up and back causes. Simple enough to become passionate about climate change and areas such as human rights and equality.
We put effort, money, resources and time into that which we feel strongly about. The whales and the children that need our help. Then we make new year resolutions.  We promise ourselves that "this is the year" that we will stop eating rubbish and start working out more.
I don't do resolutions. Simply because they don't hold much weight. They rarely work.
January 1st: "New year, new me!"
January 14th: "I've f*d up, I may as well just resign myself to mediocrity."
A big reason why resolutions don't work is that we focus too much on the end goal which is more often than not a materialistic goal.
The number on the scales, the house, the car, the dress size. Interestingly, where we should have our focus on is the feeling that these things create for us and how we are feeling based on how we are living.
A house may bring stability. A dress size reached can bring a feeling of profound accomplishment and strength. Staying away from sugar can rocket your energy levels and support you to feel more clear minded.
Have a think about what your resolutions actually create feelings of.
If you can think about why you want these things and how you will feel when you have achieved them, you will then be driven by what actually matters, and what is meaningful for you. You will be driven by meaning, not the accomplishment. Then, you can assess what you need to stand for to put yourself (the most important creature on this earth) first.
This year, instead of dead-end resolutions I've decided to take a stand for me.
2018 is a time for big change, it's the time to stop and actually stand up for what matters most. Our mind and the body that houses our soul. Our spirit, our passion, our drive and our heart. Rather than striving for a number or making a promise to ourselves to be a certain way or achieve a certain thing, I say we take a stand for the beautiful human being that we have spent however many years moulding. How about we, as individuals, take a stand for what we are exposing our bodies to. Whether it's certain foods that make us feel crap, certain people or certain ways of thinking. How about we listen intuitively to how our body and our mind respond to these things and draw on this clarity to make decisions that best serve us. Standing up for other causes is epic, but we also need to make sure we are standing up for ourselves.
When we take a stand for ourselves we don't get drawn into the goals and aspirations of others and we put us first. We can mindfully attune to what we need to do to look after ourselves and we can feel content with the personal journey that we are on.
For me, I know that my body doesn't enjoy meat. It doesn't feel good after I eat it. My skin doesn't like dairy and I really need my sleep. My mind struggles with negative, critical people and over-stimulation causes me anxiety.
I can ignore these things and push on, mostly without too much consequence, but it doesn't do much for my being. I get the negative self-talk, the worry and the sluggishness, accompanied by the strategies I use to cope which generally tend to exacerbate the negative crap. There will be many of you that don't struggle with these things, but you will have your own pitfalls and your own vices. You're not everyone else, and if you base your decisions on general consensus, or what your mates think you should do, how much of a stand are you taking for you?
Why live an average life when you could feel bloody amazing just by listening to your body?
Screw everyone else. Let's not worry about what they're doing. Let's take a stand for us. You get one body and one mind and what are you exposing it to? How do you need to be treating yourself?
My question to you is, what can you do to stand for up for YOU this year?
2018 is the year that you take your power back. Go stand up for you.
Vic x
About Victoria Hood
Victoria has been working in the mental health and addiction field over the past 7 years since leaving University with an honours degree in Psychology. During her time spent working in addiction, Victoria was introduced to the practice of mindfulness. Since this time Victoria has become extremely passionate about incorporating mindfulness into both her professional and her family life.
Victoria has an honours degree in Psychology from the University of Canterbury. She is a Life Coach, Mindfulness Coach, Mindfulness Practitioner in schools and is a passionate holistic health and well-being advocate and facilitator of mindfulness based workshops.
More about Victoria…