Be Your Own Inspiration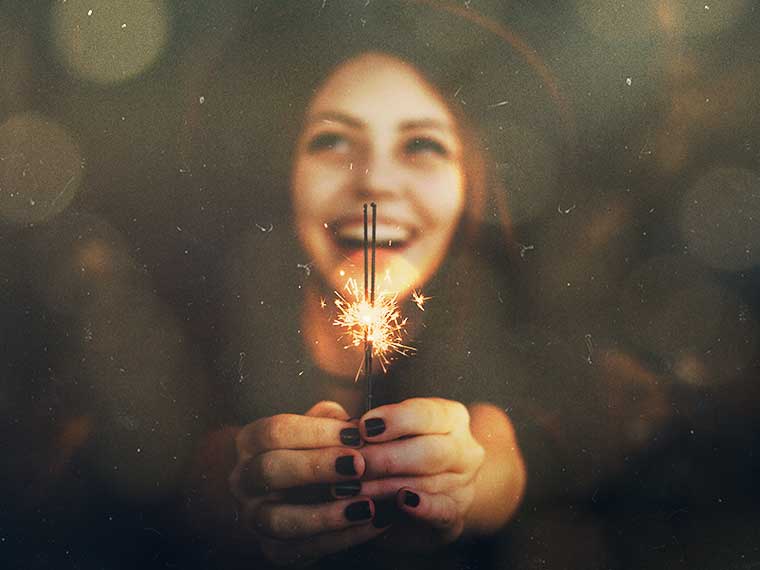 If I were to ask you who inspires you, could you dare to say yourself?
They say that life works in cycles, and as I write this, I am on the cusp of it being 7 years since I shut down my business after a sexual assault and an accident 3 days later that broke me mentally, emotionally and physically.
I had been 'struggling' with my massage therapy business through the 2008-2010 recession. Everyone, including my amazingly loyal clients, kept repeating the same phrase to me "it's about time the universe gave you a break", to the point that even I, on a daily basis, had been saying "please universe, give me a break, I deserve this".
So what did the universe hear? "Break me". And so it did.
As I was already financially struggling, the prospect of being weeks, even months, without income was beyond scary, and immediately closing my practise was the biggest weight I could get off my shoulders while I kept breathing, to avoid breaking deeper.
Within days however, I regretted cancelling my lease. My dignity and well-being had been taken from me, but I had chosen giving up on my passion, my why, my reason for getting up each day, my connection to something bigger, my purpose. It was a decision made in overwhelm, disconnect, and in a state of fear.
I was lost.
I felt guilt, believing I had failed.
I had 'given up' when things got too tough,
I had betrayed myself, and to some extent punished myself for this decision for quite some time.
Over the next few years, I rebuilt my life. After the first year of falling into victim mentality, staying broken, I sought counselling. I retrained. I got a day job. I didn't like it. I got a different day job. I didn't feel at ease. Nothing 'fit', nothing gave me purpose, there was little motivation to achieve any goals, because I had given up on one that mattered deeply.
I was adrift in life, in my mid-late 30's, a divorcee, no children, no husband, home ownership long gone, no career. All the things that life told me I should have at that age, were not mine. I had a car, my dog, and rented with two flatmates. Facing 40, I wondered if this was all life had for me.
The resilience centre of my soul stood up, and told me to take stock.
That inner voice telling me to keep going, that there was something more.
At one point I started up a different business, one that I had imagined for myself back at the age of 18, when my interview for ATI included that leading question "where do you see yourself in 10 years time?". It was the un-taken path, one I could do alone again. I was talented, so why not.
A few months in, I had a stand at a major event, a gift that I was extremely grateful for. I stood back looking at what I had achieved, and was astounded to realise that I had just tied up some 'unfinished business' instead of discovering my calling. 18 yr old me was proud. 38 yr old me was confused.
So I quit. I don't call it a failure, because I learned so many valuable lessons.
I learned that sometimes we need to take a step backwards in order to move forward. I learned that failure is an incredible gift if we understand what we are needing to learn from it.
I listened in deeper to my inner voice, not to the "the should's, the woulds, the could have's the maybe's and the might have's", but to the heart beat, the fire, the smile that crept on my face, the peace I felt in my heart; I visualised living in my passion, how it would feel, where it could go and what difference it was going to make to myself and others; I remembered the purpose it gave me.
Closing the second business was a defining point for me, as it was from a place of love for myself, not out of fear. I had pushed myself out of being broken, and pushed myself ahead.
I was so grateful to be this brave.
Then the lesson hit me over the head. My massage therapy business didn't close because I had been broken, nor because I couldn't 'afford' to keep it going, or even because I had made the decision to walk away. My business closed because I did not have a support network, and because I never asked for help, as that was a sign of weakness.
Boom!
In that moment, I found my motivation again. This was bigger than me. This was a message I knew other women needed to know.
Without a support network, without knowing that seeking help is a strength, we fall down. We put ourselves in a weak position when we chose to be unsupported, both in business and in life.
And so it was that I went on a journey to find the right support. I sought out the right Business Women's Support Group. I learned to ask for help. I learned that resilience comes when we are vulnerable and get back up again, time and time again, leaning into what we chose to do, learning the lesson from our choices, our actions, listening to what we are guided towards instead of forcing.
I learned that other people want to help, because they care, because they can, yet when we don't ask, we are denying them a chance to get close and be there, the basis of being human, caring for each other.
In hindsight, what would I change?
In the words of Oprah, "what I know for sure" is that I wouldn't have cancelled my lease and isolated myself from that which fuelled my soul. I would have built up a community I could call upon, to help keep the business going while I recovered. I would have sought counselling early on, to get my mental & emotional wellness back on track. I would have a business coach, and possibly a life coach, before I even set up that first business.
I would have told my friends that I needed support, asking for specific help, letting them know that I wasn't okay and giving them the opportunity to love me. I would most definitely have stopped trying to be strong on my own.
It comes down to gaining the right toolkit to call on when life gets tough, and I am extremely grateful for being courageous enough to face my lessons in the past 7 years. The gratitude of the journey is an ongoing, awesome life experience.
We are our best friend, our worst enemy, and ultimately, our best motivation.
When people ask, what kept me going, who do I look up to, what gives me faith, and who are the people that motivate me, I always say the same thing – Me.
This is not narcissistic. The reinvention I went through to go from being a 'victim of rape' to where I am today, back in business doing what I love, in a loving supportive partnership, grateful for everything I don't have as well as what I do have, was totally my own doing, my own choices.
I chose to forgive myself for the decisions made in fear. I had learned to listen to my inner self, really listen, to her pain, her grace, her wisdom, her gut feeling, her kindness, her self compassion, and her steel core. She knew exactly what I needed to do.
So I ask again. Could you inspire you?
About Paula Melville
Paula Melville is a senior massage therapist and certified business coach with a background in health, corporate and clinical arenas. As a neck pain, headache & migraine sufferer, she has researched key elements of massage, orthobionomy, passive resistence and myofacial release to assist fellow sufferers, working to gently 'mute' the pain receivers in a calmed state.
She specialises in working with women who are on the journey of practising self care, and has an affinity for female sexual abuse clients, acknowledging the special requirements of physical touch and self nurturing, incorporating coaching in massage sessions to create space for acceptance, boundary setting, permission setting and self healing.
"It is possible to achieve a life where you no longer feel broken, where you love your body and claim it back to be brave and happy."