Relax. Take A Breath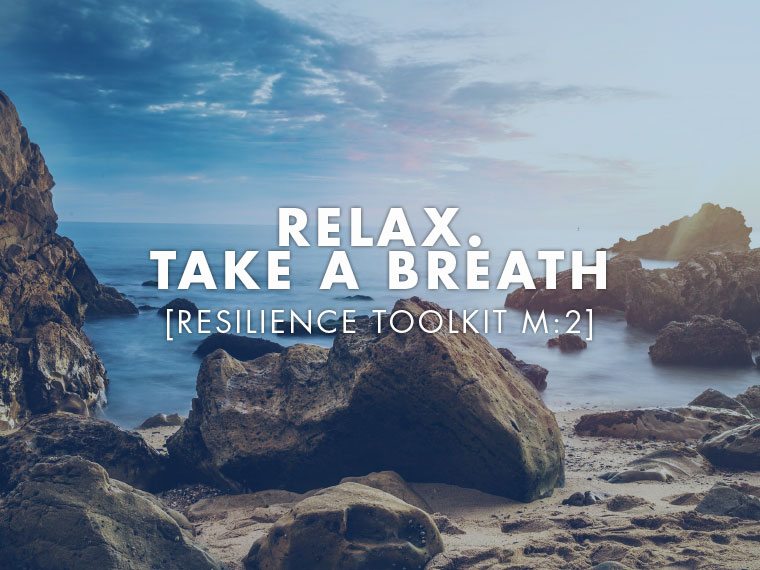 Hi AwesoMErs,
At the end of last year I wrote about our body's stress response and some of the ways we can interrupt it. It's so important that I want to talk about it again. In fact, I'm going to be talking to you about relaxation and its role in building resilience and reducing stress for the next three months. Three months of relaxation!
---
Stress is a killer.
Not only does it impact on our day to day emotional health
it also impacts on our physical health.
---
Harvard Medical School reports that repeated and continued triggering of our stress response takes a big toll on our bodies. Their and others' research suggests that ongoing stress contributes to high blood pressure, promotes the formation of artery-clogging deposits, and causes brain changes that may contribute to anxiety, depression, and addiction. Emerging research also suggests that chronic stress may contribute to obesity, both through direct mechanisms (causing people to eat more) or indirectly (decreasing sleep and exercise).
So, what do the world leaders in western health recommend to deal with stress…. Medicine? Nope. Relaxation? Yes.
At AwesoME Inc we are building A Year of Resilience eCourse and are currently releasing one module a month direct to you. Last month we introduced to you Module 1 – Resilience Toolkit – an Introduction eBook in which I asked you to do a resilience stock-take.
For the next three months I will be focusing on the theme of RELAX. This month in Module 2 I want us to get familiar and regularly practicing two of the easiest and most well researched relaxation techniques.
---
If you don't already you need to take relaxation seriously!
It's good for your emotional resilience and for your health. Get your Resilience Toolkit| Relax – Part One eBook and start your resilience journey with our A Year of Resilience eCourse now.
I'll check back with you next month and see if we've made any shifts in our resilience stock-takes.
Next month – the power of mindfulness. What it is, what it does, and how to get started.
Come join us!
Juliet
About Juliet Battersby
Juliet Battersby is a registered Educational Psychologist who has worked in special education with the Ministry of Education, with serving personnel and their families in the New Zealand Defence Force (NZDF), and assessing children's cognitive and academic functioning in private practice.
Juliet has an MA(Hons) endorsed in Clinical Psychology and a Post Graduate Diploma in Educational Psychology. She is a registered Educational Psychologist with the New Zealand Psychologists Board.