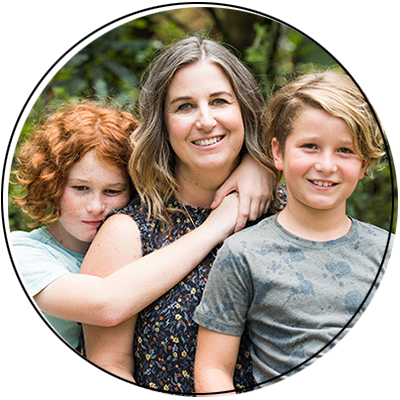 Hi! I am Nicky Perry - the owner and creator here at AwesoME Inc. I have a 25+ year career in graphic design, with a background in scientific publishing and psychology.
AwesoME Inc creates guided gratitude journals, and other scientifically-proven tools that will help you grow stronger and wiser through life's ups and downs. I want to empower you to boost your health and happiness every day, so that no matter what comes your way, you can live the awesome life you truly deserve.
I didn't set out to develop gratitude journals. In fact, when the idea was first suggested to me, I was skeptical.
Could such a small daily practice really make a difference?
I'm science-minded, so I decided to look for the evidence, and as I explored the field of positive psychology, I discovered that a regular practice of gratitude is scientifically proven to ease depression and anxiety, boost your immunity, improve blood pressure, alongside a host of
other incredible benefits
. And once I knew this, I couldn't keep it to myself any longer.
AwesoME Inc brings together all the threads of my experience - my psychology studies, my 25+ year career in graphic design, my background in scientific publishing and my personal experience as a support person for loved ones in times of mental distress.
I created these journals and resources with my family - and yours - in mind. I want our kids to grow up having life skills that will help them through life's inevitable storms. I want to do something positive to combat New Zealand's (and the rest of the World's!) appalling mental health statistics, by bringing the power of positive psychology into simple, everyday practices anyone can learn BEFORE they reach crisis point.
It's my way of making a meaningful difference, by bringing together all my knowledge, skills and experience to contribute to the conversation around mental wellbeing, emotional resilience, health and happiness.
So why not start by trying something different in your life?
Discover the power of gratitude.