AwesoME Inc journals make raising resilient and happy kids simple.
Best part? They'll have fun doing it…
Make the difference to your community by incorporating our products into your wellbeing programs. Our guided journal teach kids simple ways to build resilience, stay calm and maintain a positive attitude.
AwesoME Inc journals make raising resilient and happy kids simple.
Best part? They'll have fun doing it…
Make the difference to your community by incorporating our products into your wellbeing programs. Our guided journal teach kids simple ways to build resilience, stay calm and maintain a positive attitude.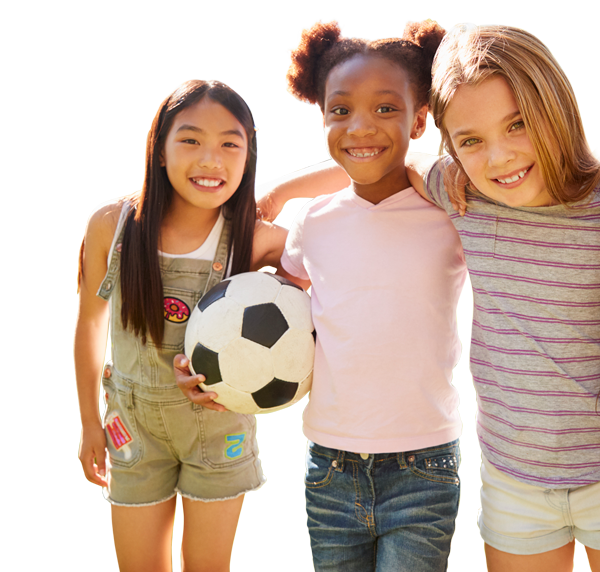 AwesoME Inc and the Melbourne Football club collaborated to create 'My Heart Beats True' Gratitude Journals to complement the Club's community program 'Every Heart Beats True' – focused on health and well-being for schools. The journals are an effective and fun tool to encourage students to make regular gratitude practice a part of their daily routine.
"The Melbourne Football Club are delighted with our finished product. The project has been an overwhelming success, as we have had excellent feedback from players as well as a high level of interest from schools in regards to the journals. I sincerely thank Nicky for her support and expertise in helping us bring this project to life!"
OLIVIA TOMS
Community Co-ordinator, Melbourne Football Club
This could be your club… and it won't cost an arm and a leg.
We want to help you help your community.
---
Our kids are experiencing ANXIETY, ANGER, SELF-ESTEEM ISSUES and other BIG EMOTIONS they don't know how to deal with.
Parents, schools and clubs are more aware than ever of the importance of emotional wellbeing and raising resilient kids.
As a parent of two pre-teen boys, and a family history of mental illness, I wanted to create a product to help my kids learn the essential skills to deal with life's ups and downs.
THE RESULT?
A simple but powerful solution!
The Resilient ME® Gratitude Journal for Kids — a before-crisis guided journal that is full of tools and fun activities designed to improve mental fitness and wellbeing.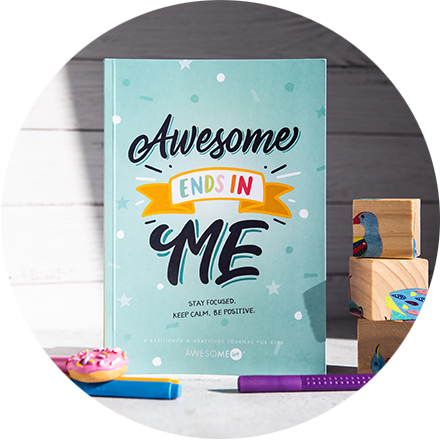 Ask us about customising wellbeing journals with YOUR CLUB brand.
Gratitude and resilience journals for kids (ages 5-12) and teens (13+) can be used for community programmes, or club fundraising, and help you deliver your commitment to the development of your kids.
---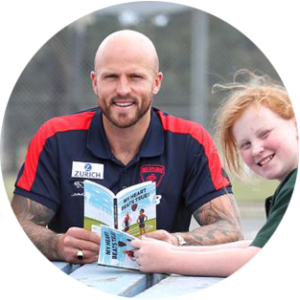 "It was my first experience with the gratitude journals and I thought they were terrific.
I actually pinched a couple and took them home for my two kids. That was probably my favourite workshop and I think teaching gratitude is an important thing about appreciating what people have from the smallest to the biggest of things."
NATHAN JONES – Co-Captain, Melbourne Football Club
---
For the best in our communities…
Our guided journals help kids to understand that the big feelings they are having are normal, and teaches them simple ways to build resilience, stay calm and maintain a positive attitude.
Whilst the children might not entirely comprehend the tools, all based on the latest psychological research, they work! Presented in a fun and engaging way to create essential healthy habits, build meaningful connections and facilitate behaviour change to improve mental fitness. We can't always stop our kids facing challenges but we can teach them the skills so these challenges don't break them.
Stay focused. Keep calm. Be positive.
The perfect tool to incorporate into existing development programmes.

"Always use your journals as examples in my work.
Best I've ever come across."
DR EMMA WOODWARD
The Child Psychology Service
By incorporating AwesoME Inc gratitude and resilience journals into your club development programmes you are giving your kids a jump start to more purposeful engagement in life, at a crucial time in their development, while also serving your mission to help them flourish.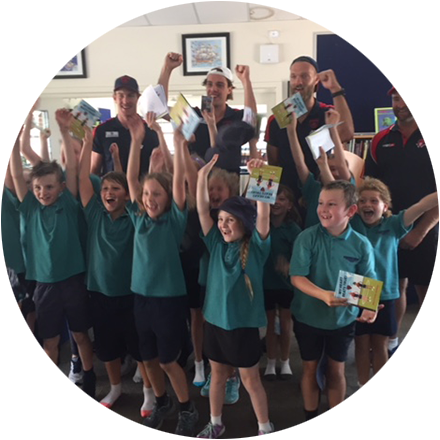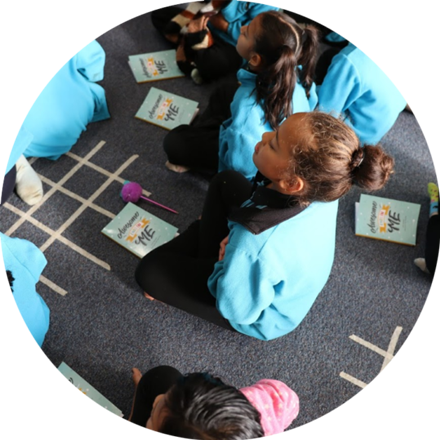 Every child deserves to have the best shot at developing a strong mindset to face life's challenges. They really are capable of extraordinary things and childhood is the perfect time to develop resilience.
Our kids and teen journals are used by schools, clubs and community groups in NZ and Australia as part of existing programmes, as gifts, or as a unique fundraising idea.
Ask us about customisation.
"It's amazing!"
"It actually makes me quite emotional because I think how resources like this could've helped me so much as a child. You should be super proud of the things you are doing to help our kids."
AIMEE – Parent
"It's moments like this that make me proud to be a member of our great club."
The players represented the club so well and the messages they gave to the students really gave them something to think about (even just their reactions when they were told they can keep their gratitude books – some of these students are from low socio-economic backgrounds, so things like this just make their year)."
BEN MALONEY – Lead Teacher
Wilandra Rise Primary School, Australia
"They were a huge success and the students are still talking about them!"
"Thank you also for generously supplying our students with their own Gratitude Journals. They are such a brilliant resource and are being used regularly as part of our Wellbeing Program."
NATASHA GRACEY
St Roch's Primary School, Australia
Some Schools & Businesses We've Worked With
"Thank you Me Inc. We love our Gratitude books. We've coloured them and written daily since we got them. We think hard about our best thing that happened yesterday and what we are grateful for today. Absolutely wonderful thank you ladies. These are much treasured and part of family traditions already, very happy children"
"I gave my daughters a kids gratitude journal each as part of their Christmas pressies and honestly didn't know what their reaction would be as they are 5, 9 and 11. I am thrilled to say that they LOVE writing in their journal and are writing three things they are grateful for each day
My nine year old wrote in her second entry that she was grateful for the sun shining and it makes her happy! Needless to say I am going to encourage the continued use of their journals (I personally love reading what they have written) and would definitely recommend purchasing from this awesome company :)"
"We purchased one of your beautiful Gratitude Journals for our daughter at Christmas and it has become such a gorgeous part of her bedtime routine! She requested that we all talk about what we are grateful for at dinner, so now all five of us pull out the lovely moments and hidden treasures we remember from our day. Thank you for a truly wonderful initiative, it has honestly changed our family for the better x"
"LOVE LOVE LOVE my gratitude journal! Was so happy to receive it and then it came with a lovely hand written note thanking me from the ladies! Love it! My friend was there when I received it and she loved it so much she bought one too! Very Happy
"
"Thanks AwesoME Inc, look what arrived today...so so grateful. I've been watching rural post like a woman possessed hahahaha let the journey between us begin as I've finally realised when you're at the bottom of a dark place and someone opens a door its always gotta be better then the darkness, nothing is by chance and today faith and hope has finally shown it does prevail."
"Really love my gratitude journal it is really helping me find the happiness and spark in life I seem to have lost lately. The colouring pages are a great addition too, really help with relaxation as with the Shakti mat which I'm just getting used to."
Gratitude brings people together by fostering connection on a much wider scale, helping both individuals and communities to thrive.
We believe the benefits of gratitude can spread beyond the kids to teachers, family members and their community.
Teaching children from a young age to look for the good in each day, is teaching them a way to be happy no matter the situation they may be in.
Children's ability to think gratefully can be strengthened in as little as two days and has long lasting effects where they are happier, kinder, and more helpful.*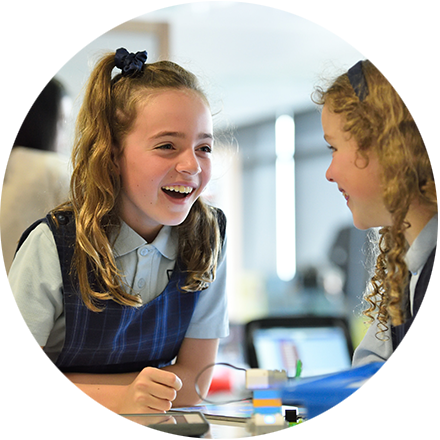 Research has shown that practising gratitude makes you feel good, it makes you more resilient, makes you more generous and more compassionate.
It helps you feel less isolated and lonely, boosts your immune system and helps strengthen your personal relationships, as well as improving sleep.¹
Children who practice gratitude show increased positive emotions and optimism, decreased negative emotions and physical symptoms, and feel more connected and satisfied with school, family, friends and themselves.²
There is also evidence that teens who practice gratitude are more engaged in their schoolwork and hobbies, have higher grades, and are less envious, depressed, and materialistic.³
Ask us about customising wellbeing journals for kids and teens with YOUR CLUB brand.
Perfect for a unique fundraising idea or incorporating into existing development programmes.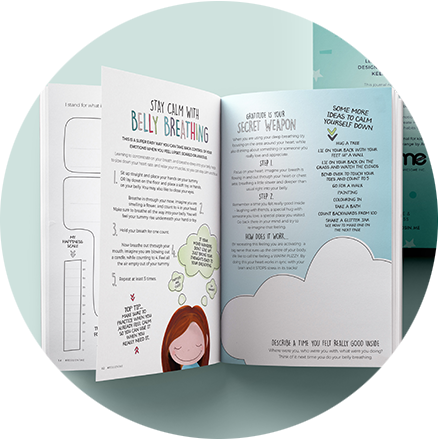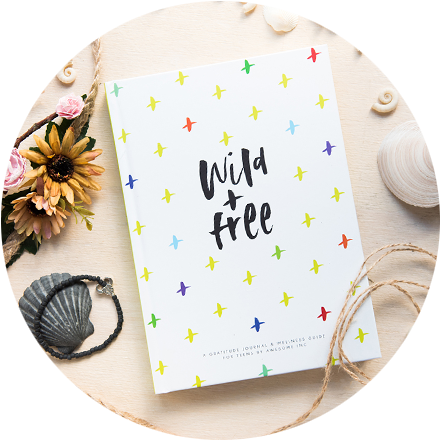 WILD + FREE – TEEN JOURNAL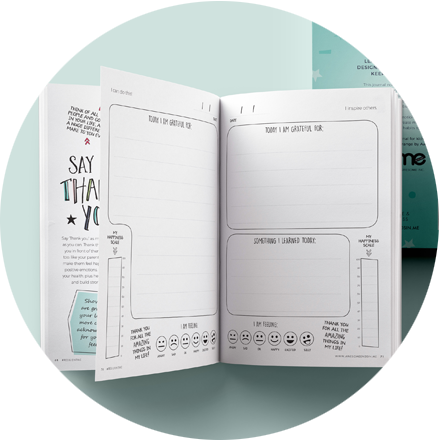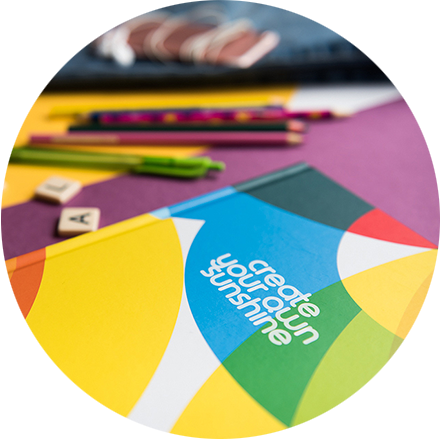 CREATE YOUR OWN SUNSHINE – TEEN JOURNAL
---

Questions? Contact us at hello@awesomeendsin.me or via our website – www.theAwesomeInc.com
Find out more about AwesoME Inc here.
---
REFERENCES
*.J. J. FROH, G. BONO, J. FAN AND R. EMMONS. 2014. NICE THINKING! AN EDUCATIONAL INTERVENTION THAT TEACHES CHILDREN TO THINK GRATEFULLY. SCHOOL PSYCHOLOGY REVIEW 43:2, 132–152.
1. J. J. FROH, G. BONO, AND R. EMMONS. 2010. BEING GRATEFUL IS BEYOND GOOD MANNERS: GRATITUDE AND MOTIVATION TO CONTRIBUTE TO SOCIETY AMONG EARLY ADOLESCENTS. MOTIVATION AND EMOTION 34:144–157;
2. J. J. FROH, AND R. EMMONS. 2011. GRATITUDE AND THE REDUCED COSTS OF MATERIALISM IN ADOLESCENTS. JOURNAL OF HAPPINESS STUDIES 12:289–302;
3. BONO, G. 2012. SEARCHING FOR THE DEVELOPMENTAL ROLE OF GRATITUDE: A 4-YEAR LONGITUDINAL ANALYSIS. ORAL PRESENTATION AT THE AMERICAN PSYCHOLOGICAL ASSOCIATION'S 120TH ANNUAL CONVENTION, ORANGE COUNTY, USA.