Anno Rabidus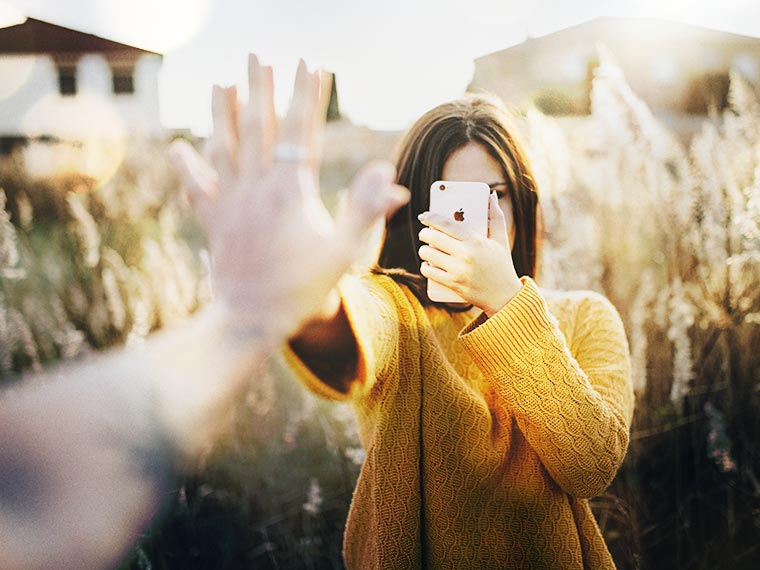 A Story of Hope by Rebecca Douglas – age 17
This has been a challenging yet rewarding year. I have grown so much as a person and all the struggles have made me appreciate the small things in life and not take them for granted.
I have grown so much as a person in my self-confidence and I have found my inner strengths. I now know how to handle the tough times. Last year when something went wrong, I would just go into panic mode and freak out, but now I'm able to just stop and breathe and think of how I'm going to handle the challenge that has been thrown at me.
As I mentioned earlier, this has probably been one of the hardest years – my Nana was told she had cancer, and there was a lot of issues involving my idiotic, runaway, loser, brother. I don't know how but I still love him and it's hard to watch someone go down a negative road in life and make bad choices. All of this caused me to have a lot of worry and fear within myself. I had a lot of people approach me at school with rumours about my brother, which I knew were not true. However, I still let them bring me down and cause me to be so unhappy.
This had a negative impact on my previously amazing social life as my friends started to not want to be around me any longer and I think that was due to my negativity.
My grades at school were not as good as what they could've been.
I was not pleasant to be around as I was choosing to let what others said and my brother's actions have that effect on me.
My Nana was always in the back of my mind, what does the future hold for her? As I did not want to lose her to this, again I was letting the worry and fear of the unknown take over my life. My Nana is a very important part of my life as she has raised me and my brother right from when we were very young, so she's been mum for me and to lose her just would destroy me.
It wasn't until I started to talk and open up more about what was on my mind and just how I was feeling that I fully understood just how much I was letting other people's problems, stress and worries get to me.
I would often have to stop and ask myself, Why are you doing this, why put yourself through this? I started to open up much more to one of my teachers and they suggested that I should practice gratitude and that's the moment when my life started to turn around for the better.
I started to write things down that I was grateful for every morning. Every day I felt like a much happier person. Doing this every morning allowed me to go off to school in a happy and comfortable head space, it made me feel more in control of myself and being able to experience that feeling was awesome.
When something went wrong I was able to stop and say, "No that's not how I want to be feeling." I became appreciative of the little things in life, for example, if we had a beautiful day after a few bad days I would write today I'm grateful for this beautiful day.
Some of the things that I have written down may appear to be silly to some like being grateful for a sunny day, but seriously guys it makes you much more of a happy person. I still definitely have some rocky days but things were not going to change overnight.
I needed to be consistent in what I was doing. However, from doing this every morning I was able to let my brother go and know that there is nothing I can do that would change him, I just need to focus on myself and not let his actions affect me.
I was told quite often by a few teachers that what my brother does is a total reflection of him and how he is feeling. Once I got over the fact that there is actually no point in putting my worry and time into him I was able to breathe more.
I started to become myself more, the happy, bubbly person that I am.
Also my friends started to come back to me. I was focused on school work, but the most rewarding part of the year would have to be when I spoke up and got that support, which then allowed me to find myself and to see myself in a way I have not seen before.
This year in English we have studied Julius Caesar, A quote from this play is:
"That's true. And it's too bad, Brutus, that you don't have any mirrors that could display your hidden excellence to yourself."
This line really stuck out to me as I feel that it's something people were trying to tell me, don't worry about what's happening around you just focus on being you and see yourself as a shining person like we do. I definitely am very grateful for the support I've had around me, as without it I would not be where I am today.
So this year has been one of the most challenging, but yet one of the most rewarding. I can say I'm grateful of the tough times as they have helped shape me into the stronger, more confident and wiser person I am today.
As I look back a few months ago I would not be able to stand here and say this to you, I was in such a negative head space.
To see how far I've come and to be able to pass on the advice and love I have received to others that are struggling and to see them grow has been such an amazing and rewarding thing to do.
As I look into the future, I know for sure that I will continue to work on looking after myself and keeping up with the positive self-talk as that was the one thing that really made me feel so much better.
The year 2018 will be one that I remember. 2019 will be the year I shine.
Rebecca
Do you need help or someone to talk to?