Creating Content from the Heart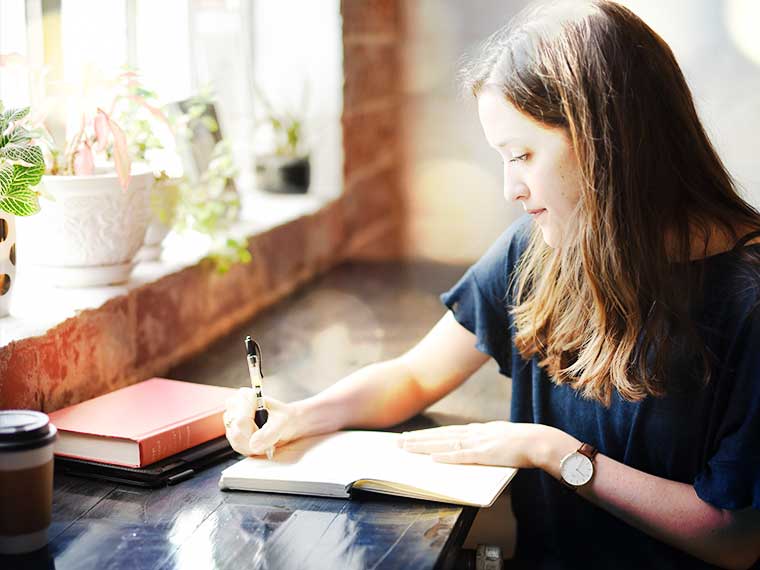 Whether you're promoting your own business, raising awareness of a cause or charity, or simply sharing your story, content is an incredibly powerful way to get your message seen and heard.
To stand out online and make a lasting impact on your readers, you need to have a clear message and to share your ideas with passion and heart.
The energy you bring to your desk each way impacts on the way your words are received in the world. If you come to the page frazzled from a hectic morning, still mad from last night's argument, or stuck in a space of comparison and self doubt, you'll find it harder to create that connection with your reader.
Journalling is a wonderful way to break free of that stuck energy and reset for the day.
When you come to your desk in the morning, pause for a moment and set an intention to shift your energy into a place of love and service. Then take your journal, set a timer for at least ten minutes and free write anything that pops into your head – no editing and no pausing to review what you have written.
It doesn't matter if you end up writing about your 'to do' list, or moaning about the fight you had with your partner last night. Just keep writing, consciously trying to feel yourself enter a heart space of service, love and of course, gratitude. Then and only then, will you be able to hear what you really want to say to your reader.
This age-old practice of putting pen to paper helps you dial down your inner critic and dial up your intuition, so you can share from an authentic, connected space. You'll get those negative, limiting thoughts out of your head at the start of the day, leaving space for deep creativity, intentional action and fresh ideas.
If you're feeling really stuck for content ideas, try using a writing prompt like:
What my customers really need to hear is…
The one thing I want my readers to know is…
Then use your responses as a starting point for your next blog or social media post and watch the way your readers respond. When they start saying 'Thank you, this is what I needed to hear today,' or 'I thought you were speaking directly to me', you know you're on the right track.
Make journalling a daily habit, and it will transform the way you show up in the world. You'll find it easier to connect with your inner wisdom, to understand what your reader needs to hear from you and to say it in a way that will resonate deeply.
I firmly believe everything you need to know is already within you. Your journal is a way to access the answers.
About Christine Sheehy
Christine Sheehy is a messaging coach, copywriter and author who will help you find the core message at the heart of your work so you can set yourself apart in a noisy online world. She'll help you find your authentic voice, share your story, show up boldly and engage your audience, so you can grow your tribe AND your business. Christine writes, dreams (and persistently tries and fails to give up coffee) from a seaside village near Matakana, New Zealand.

To download your free Write to the Heart of Your Message Workbook and clarify your brand message visit www.christinesheehy.co
More about Christine…