How to be Adventurous with Mindfulness to Support Good Mental Health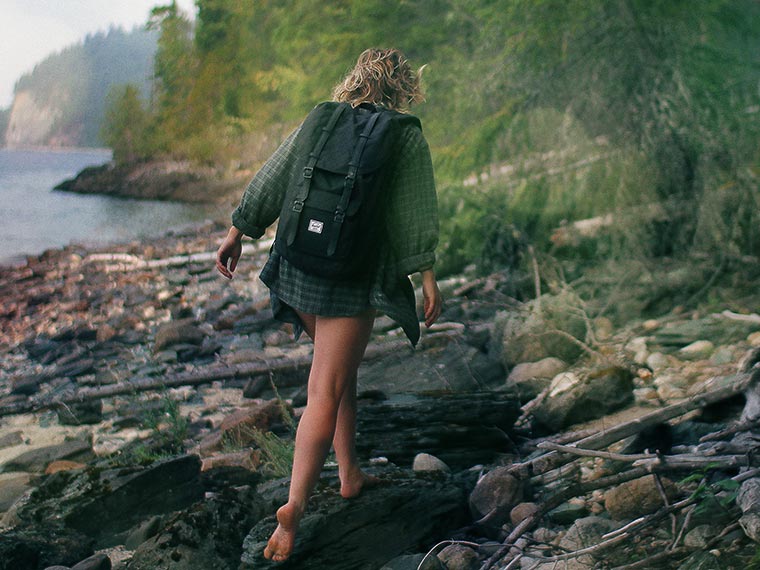 As the new year rolls over, I want to propose a new blueprint for well-being.
I want us to start thinking mindfully about how we can look after our mental health in a little bit of a different way. Mindfulness isn't all about sitting and meditating. It's how we approach life and how we engage in activities, with a sense of child-like wonder and non-judgement. It's something that we can actually be a bit adventurous with!
Most of us have heard of the term mindfulness over the past year or so. I hope that, instead of thinking of it as an airy-fairy practice, you have realised how effective it is in promoting a positive mindset and good mental health. Ultimately, there is a plethora of research that backs this.
I feel very blessed to have the strong, positive mindset, education, and knowledge that I have but I know that not everyone is as lucky. So, I got me thinking, what are some effective and interesting ways that we can promote and strengthen our mindfulness practice? what are the strongest predictors for a positive mindset? And how can we start being a little more courageous with our mindfulness practice?
I'm a firm believer in "not one shoe fits all", but I strongly believe in several highly successful strategies, attitudes, and actions that we can take that will give us a mindful mindset and support our mental health. Research in this area all tells us the same stuff, and its often how we set our resolutions for the year around weight, happiness, and work.
This is exactly what the research tells us we SHOULD be doing to look after our mindset and our mental health:
To value yourself and accept who you are,
take care of your body, surround yourself
with positive people, give yourself
i.e. do things for others, learn how to deal with stress, quiet your mind, set realistic goals, break up the monotony (change things up), don't use alcohol and drugs, get help when you need it, practice gratitude, set life goals, do more of what makes you happy and communicate more.
The research is not wrong, but its blanket statements keep us lost in the in-between and setting the same well-being goals ever year without pushing our practice.
What if, instead of looking at improving our mental health and mindset following these guidelines, we took a deep breath, a calculated leap and dove into activities that ignite our soul and strengthen our mindfulness practice?
I would like to promote intertwining the following mindful activities into 2017 largely because they're activities that we may not be so familiar and so they promote an expansion of our mindfulness practice, encourage us to become a little more adventurous and look after our mental health!
Paddle boarding (And no you don't have to stand up, you can kneel, or lie, it's so much fun!).
Mountain climbing – doesn't have to be giant mountains, small ones will do! Do it with friends and make a day of it.
Bike riding, or any new sport – what's good for the body is good for the mind.
Card sending – let's go old fashioned and show our appreciation for others by sending them a beautiful card in the mail rather than a generic text message.
Exploration and adventure in your back yard or neighbourhood – I don't even need to justify this.
Hand stands and trampoline jumping because life shouldn't always be so serious.
Compliment throwing – you know how it feels to be given a boost, pass that joy onto others and revel in watching them shine.
Just do something different… Use your 'other' hand while you brush your teeth, have a backwards running race, have breakfast for dinner, read a book the differs from what you would normally read, or, make a new recipe.
Tomorrow morning, start the day with a plan to tackle one of these mindful activities. Engage your five senses, absorb yourself into the task and settle into the rhythm of the activity. Take time to appreciate how it makes you feel while you engage in it and notice how it allows your well-being to flourish. Enjoy time spent BEING.
Look out for my blog piece next month on how powerful our words are and the super fun experiment that you can do with your kids to help them become more mindful of the impact of a negative mindset.
Until then, much love and sweet vibes,
Victoria
About Victoria Hood
Victoria has been working in the mental health and addiction field over the past 7 years since leaving University with an honours degree in Psychology. During her time spent working in addiction,  Victoria was introduced to the practice of mindfulness. Since this time Victoria has become extremely passionate about incorporating mindfulness into both her professional and her family life.
Victoria has an honours degree in Psychology from the University of Canterbury. She is a Life Coach, Mindfulness Coach, Mindfulness Practitioner in schools and is a passionate holistic health and well-being advocate and facilitator of mindfulness based workshops.