20 Easy Ways to Make Kids Happy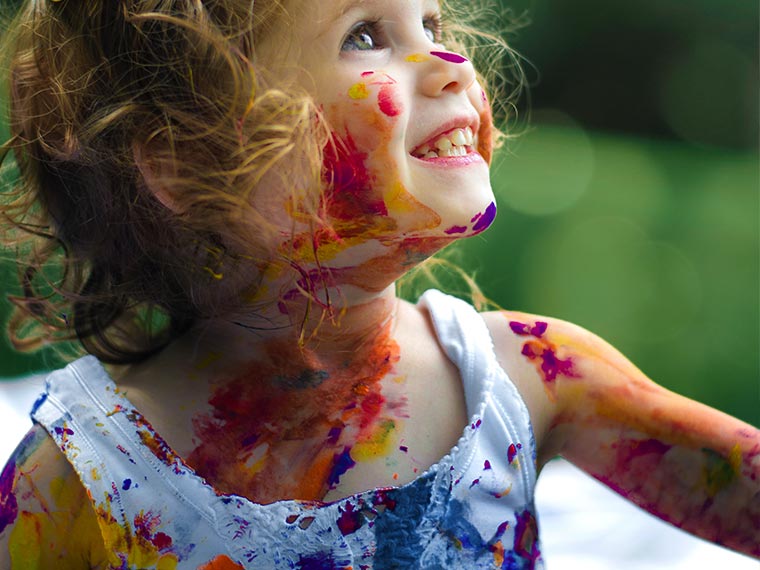 All most parents want for their kids is for them to be happy. So how exactly do we do this?
In this list of 20 easy ways to make your kids happy, you will NOT find anything about buying them treats or toys. The ideas below are some ways to add to what you are probably already doing for your children. You see, the scientific research shows that by creating happy childhood memories through experience, it helps build resilience later in life for your child.
It helps them to look back on their lives when they become adults and reflect on 'good times' which is super important.
Research published in The Journal of Positive Psychology has found that the thrill of receiving or purchasing gifts fades quickly but the joy and memories of experiences, from big adventures to intimate moments, can last a lifetime.
I think at times we put our adult expectations on what our children want and in reality, kids don't need too much to create happy family moments.  What they want are special moments to connect with their parents and form solid bonds of trust and love.
Here are just 20 easy ways to create happiness for your children:
#1 Hang up their art in your home Frame the special ones - we have our boys artwork lining our bedroom walls and I love it!
#2 Have a weekly tradition A weekly movie night is perfect. Cuddle up on the couch with popcorn and watch a family movie together.
#3 Let them build a fort out of all the furniture and blankets Then climb in with them and maybe even enjoy a picnic in there.
#4 Have some one on one time If you have more than one child, try and spend time just with one child from time to time.
#5 Celebrate their wins! When they have successes, whether they seem small to us, celebrate them, especially if they have worked hard for it.
#6 Have a food fight at dinner time Just being silly occasionally can really break any tension and it will make a lasting memory of fun in your house.
#7 Put the music on and have a dance party! Bust out some moves with your kids.
#8 Put a tent up inside and go camping in the lounge Or just spread out mattresses and have a family slumber party.
#9 Create photo books of all the great family times We have been lucky enough to travel to some amazing places over the years as a family so these books are a great way to look back on all the things we did together.
#10 Let them have time with their grandparents If you are lucky enough to have wonderful grandparents still around - it is lovely to see the special bond that they make over the years that comes out of spending time with them.
#11 Let them get dirty and/or wet! If there is a big puddle, let them jump in it! They love it! Clothes can be cleaned, shoes can be dried. Kids love to live in the moment, don't stop them, join them.
#12 Create a family play, dance routine or movie Kids love performing, especially if mum and dad get involved.
#13 Be spontaneous and go for a drive somewhere exciting for the day! Just see where you end up... the beach, the mountains, the local park? So many adventures can be started this way. 
#14 Write lovely messages around the house for your children Paint a blackboard wall and leave messages on it for each other, or pop a message in their lunch box.
#15 Bake with your children! Let them lick the bowl and make a mess!
#16 Kiss your husband/wife/partner in front of your kids Show them a little bit of the love you share together. They'll probably loudly declare you are gross but they will long remember the love you shared.
#17 Play video games with your kids Even if you aren't good, they will love you spending time in their world.
#18 Show real gratitude for your child Thank them for helping or doing something kind.
#19 Have a 'Coming of Age' ritual Celebrate the change that starts to take place as they leave childhood and start the journey to adulthood with a special event or adventure
#20 Get out in nature together Go for bush walks, swims in the lake/ocean/pools, walk on the beach. Anything you can that takes you outside.
We'd love to hear some ideas from you to add to our list or tell us about some special memories you treasure from your own childhood, by commenting below.
---
Watch our super cute video – What Makes Kids Happy!