3 Simple Ways to Make Self-care Part of Your Daily Routine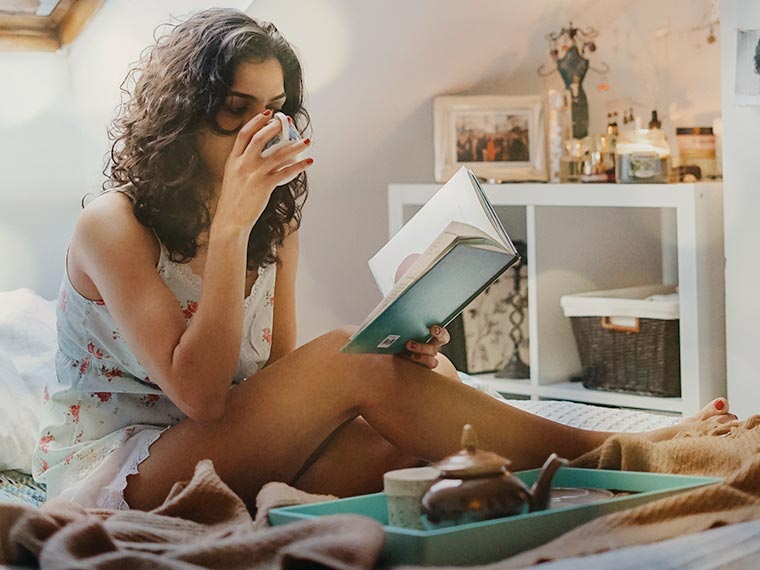 There's often a misconception that self-care is selfish or indulgent, but the truth is it's vital to your well-being and helps better prepare you to show up for others and be available to nurture those around you.
Self-care doesn't need to be expensive, complicated or time-consuming, it's simply allowing yourself a moment in your day to recharge, re-energise and nurture your well-being.
The world is a busy, noisy and all-consuming place at times. Now more than ever you need to make sure you're grounding yourself in your own inner world, so you can better hear what you need and what you require to take better care of yourself.
Here are 3 simple ways to incorporate some self-care into your daily routine:
Deep Belly Breaths - Deep belly breathing is a great way to calm your nervous system and it is something

you 

can do almost anywhere, for example, while you're washing the dishes, sitting in traffic or watching your kids play sport. It has a multitude of health benefits including, helping to reduce stress, lowering blood pressure and slowing down your heart rate.
Sit in Nature - Spending a quiet moment outside to observe nature can help

you 

feel more contented and calm. Not only can nature act as a natural antidepressant, but it's also beneficial for your physical health too, helping to relax muscle tension, a reduction in the production of stress hormones, helps to ease pain, and has also been shown to reduce blood pressure and lower your heart rate.
Practice Gratitude - There are so many good reasons to start practising gratitude regularly. Research has shown a regular gratitude practice helps to improve your mood and encourages more life satisfaction and positivity. It can help reduce anxiety and inspire more hope. It also increases your ability to empathise with those around you, helping you to impart more empathy and kindness. Gratitude can boost your immune system, reduce symptoms of illness and ease discomfort in the body.
To discover more ways to incorporate self-care and build a regular gratitude practice, check out our guided gratitude, resilience and mindset journals filled with the best psychological research, helpful tools, techniques and ideas to help you better take care of yourself and keep you tracking towards greater life satisfaction and happiness.
---
About Amy Willoughby
Amy is a writer, content creator and life coach at Be and Bloom. Amy is passionate about connecting people through writing, coaching and the power of storytelling. The first 20 years of her career was spent behind the stylists chair as a hairstylist, where she honed her skills of listening, holding space, connecting and creating clarity through conversation. Amy's hairdressing career came to a close after spending 3 years helping clients journey through chemotherapy, fitting and styling wigs. This was the perfect bridge and catalyst for retraining as a life coach which has led to exploration of values, modalities of wellbeing, writing and storytelling.
More about Amy and Be and Bloom…
Photo by Toa Heftiba on Unsplash