AwesoME Inc Journals Vs Regular Journals... What's the buzz?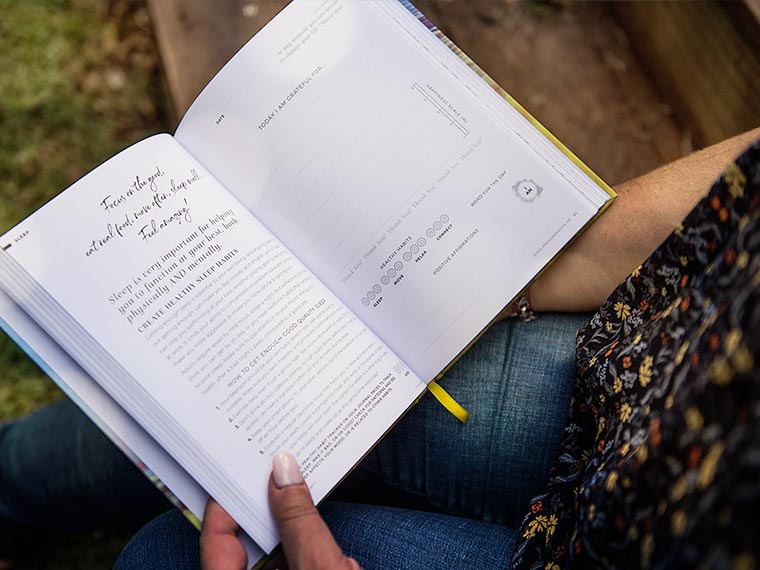 If you are here on our website I assume you have heard about gratitude journaling? But what makes it different to regular journaling, and what makes AwesoME Inc a leader in guided journals?
Simply, gratitude journaling is a wonderful way to boost happiness and well-being, and there is absolutely no reason why you can't practice gratitude in a regular journal. But here at AwesoME Inc we have taken it to the next level. Our guided gratitude journals are packed full of extra strategies and techniques to build resilience and foster a positive mindset, plus we give you the low down on the science behind why this stuff works and tips on how to get the most out of your journaling. To help make up your mind here are just four ways our guided journals are more beneficial to you than just regular journaling.
The Gratitude Party Starts Here
AwesoME Inc Journals: Imagine opening your journal and finding thoughtfully crafted prompts to explore the things you're grateful for. It's like a gratitude celebration for your soul. These guided journals excel at building a gratitude habit, and give you the real research into why it works, including that it leads to increased happiness and contentment (Emmons & McCullough, 2003).
Regular Journals: While regular journals are great for self-expression, they may not have the same structure to encourage daily gratitude. AwesoME Inc journals offer gentle guidance to fully embrace and appreciate the positive aspects of life.
Feelin' Good, Like You Should
AwesoME Inc Journals: Prepare for a boost in happiness! Our guided journals act as personal mood enhancers. By recording positive experiences regularly, you rewire your brain to embrace happiness while reducing stress and negative feelings (Seligman et al., 2005). Also our signature Happiness Scale and Habit Trackers on each page gives you an actual snapshot of how your moods have been tracking, and where you need help – just flick back through the pages.
Regular Journals: Your average journals are valuable for processing emotions, but they don't have the direct focus on increasing positive emotions like our guided gratitude journals do. The pages are often blank or only with simple prompts. They're both essential tools, but our guided journals have that extra "feel-good" factor.
Tough Times, Bring It On
AwesoME Inc Journals: Life throws challenges our way, so AwesoME Inc journals empower you to find silver linings even during difficult times. They give you practical strategies to build resilience and help provide a positive outlook on adversity (Wood et al., 2010). This is valuable skill for navigating life's ups and downs!
Regular Journals: While they serve as reliable outlets for emotional expression, regular journals may not actively emphasise ways to build resilience, like AwesoME Inc journals. The focus on gratitude helps navigate tough times with a more optimistic mindset.
Let's Get Consistent
AwesoME Inc Journals: Consistency is key, and our guided journals make it easy to establish a regular gratitude practice. The prompts act as gentle reminders, making gratitude a regular part of your routine. The extra tools and strategies take the power up a notch, guiding you to make consistent, positive changes over time. AwesoME Inc journals also give hints and tips on how to keep journaling when you are finding it challenging.
Regular Journals: Blank pages offer more freedom in writing, but they don't provide the same structured guidance to cultivate a consistent gratitude practice. So you get bored and feel stale repeating the same stuff over and over.
Ok, so I'm biased! But I really do believe that AwesoME Inc guided journals offer an exceptional approach to gratitude journaling. With the support of positive psychology research, these journals promote happiness, resilience, and well-being. Whether you opt for the Resilient ME or the Mindset range, you're sure to experience the incredible benefits of gratitude in your life.
Check them out HERE and embark on a journey of gratitude and positivity! 🌈