How Shared Rituals Foster Meaningful Connection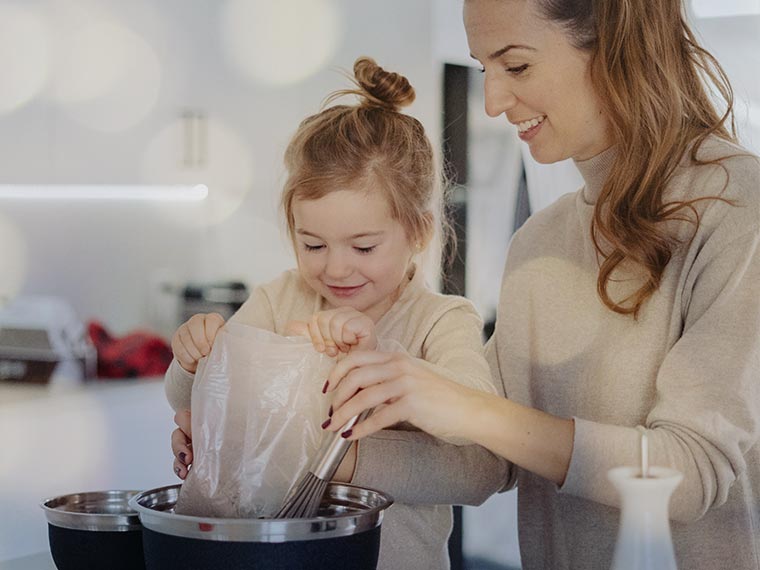 Humans have a basic need for social connection, but did you know that the shared experience of an event, holiday, celebration, or ritual increases your well-being above and beyond the effects of other types of social connection?
Think about the collective experience of a family celebration or a big sports event – when you are cheering for something or someone together with others. It is called 'collective effervescence' by researchers who study it, and it is such a fabulous visual – everybody fizzing together cheering for the same outcome!
Shira Gabriel, a social psychologist, suggests that in-person rituals, like family movie night or writing in a journal - like our You+ME Connection Journal - can be just as powerful.
"Everyday moments of collective effervescence can make us feel more connected to others, and make us feel as if our life has meaning," says Gabriel. "Our research suggests that people who experience these things a lot are likely to be happier and feel less anxious and depressed."*
So creating simple rituals with family and friends can be an easy, and fun way to create connection and solidarity.
Create your own rituals by keeping these simple things in mind.
Ask everyone participating to contribute in some way, either by giving everyone a specific job, or to bring something to your ritual. If it's a family movie, someone makes the snacks while another person prepares the room with blankets and cushions.
Mark the moment – designate the beginning by making a statement about why you are there and what it means to you.
This is a great time to use gratitude!
Create a distinct ending – this helps to solidify the memory. Do something specific like a family cuddle on the couch where everyone shares their favourite part of the movie.
The key is to make the ritual meaningful!
Here are some example of shared rituals you can try:
Family movie night
Redecorate a room
Make funny videos
Plan a holiday
Exercise together
Build something together
Create a bedtime ritual
Regular date night
Write in a shared journal
Watch your favourite sports team
Plant a garden
Plan a dinner party
Bake or cook a meal together
Plan an adventure to somewhere new in your local area
If you have moments of overwhelm or stress you can try this quick gratitude exercise which uses the memory of a shared ritual.
Write down the details of an event that brings you joy when you think of it and use this memory as a way to boost your mood next time you feel down.
- Who was there?
- Where were you (the location)?
- Why were you there?
- What made it memorable to you?
Doing this combined with deep breathing is a proven technique for sending endorphins to your brain that help you to calm down.
---
YOUR FREE GIFT

Download our FREE Family Movie Ritual Printable, get your family bubble together and create your own ritual. The perfect way to stay connected.

This printable is an extract from our You+ME Connection Journal - a guided journal to share your dreams, fears, ups and downs, memories, secrets, laughter and joy. Learn more HERE.
---
*Gabriel S, Naidu E, Paravati E, Morrison CD, & Gainey K. (2020) Creating the sacred from the profane: Collective effervescence and everyday activities, The Journal of Positive Psychology, 15(1), 129-154, doi: 10.1080/17439760.2019.1689412
Photo by Mathilde Langevin on Unsplash