Self-care Practices When You Practically Have No Time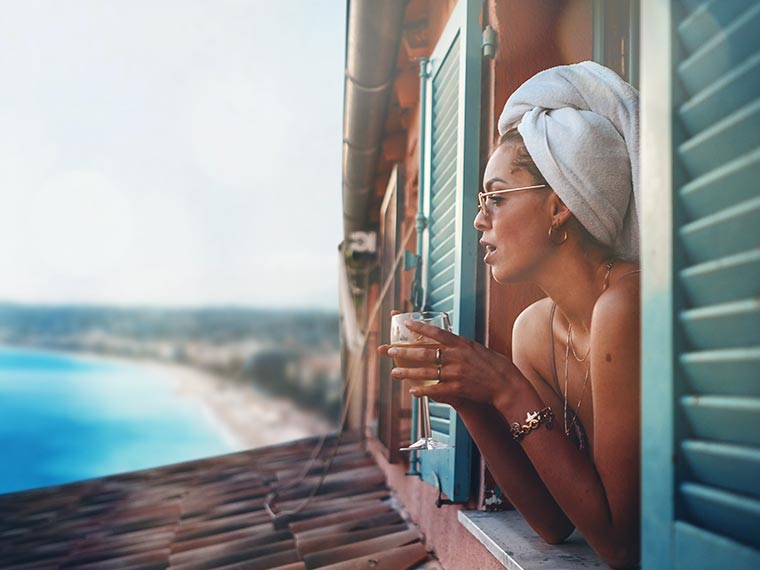 It can be so easy to say there's not enough time in the day and prioritise every other task while neglecting your well-being.
The truth is, when we're super busy, that's often when we need to tend to our self-care the most! Often with busyness comes more stress and overwhelm, which can affect your breathing, heart rate, sleep patterns, immunity, and so much more. Now more than ever, you need to practice a little self-care!
Here are some great self-care tips when you're feeling busy and overwhelmed:
Take a few minutes to yourself each day—this could be something as simple as a few minutes of quiet reflection, or something more active like a short walk or a yoga session. Set a timer throughout the day; a few minutes here and there add up.
Make sure to get enough sleep; this can help your body and mind stay focused and alert during the day. If you're having trouble unwinding, try one of the many meditation or sleep apps available.
Nourish your body—try to add some nutritious snacks or meals into your day. This can help you feel energised and ready to tackle whatever comes your way. If you can order some pre-made nutritious meals, do so to save time. Many supermarkets now offer meal kits too, which can help take the stress out of figuring what to cook for dinner.
Move your body—even if it's a dance party in the kitchen or parking 10 minutes away from your destination to get your steps up—getting some physical activity can help reduce stress and improve your mood.
Staying connected with friends or family is important. Taking a few minutes to chat with a loved one can help improve your mood and keep your relationships strong. Take time to do something you enjoy—whether it's reading a book, watching a movie, or playing a game, taking some time to do something enjoyable or creative can help reduce stress and give you a much-needed break.
It can be helpful to map out your self-care plan at the beginning of the week. We're often more likely to do it if it's written down and brought to our attention. It's a great way to set the intention of how you want to feel for the week ahead and understand what you may be needing in the way of self-care.
AwesoME Inc has an awesome Self-care Habit Tracker to help you build a self-care ritual and track your self-care habits, as well as daily trackers in the fabulous adult Resilient ME Gratitude Journals and the Mindset Journals.
---
About Amy Willoughby
Amy is a writer, content creator and life coach at Be and Bloom. Amy is passionate about connecting people through writing, coaching and the power of storytelling. The first 20 years of her career was spent behind the stylists chair as a hairstylist, where she honed her skills of listening, holding space, connecting and creating clarity through conversation. Amy's hairdressing career came to a close after spending 3 years helping clients journey through chemotherapy, fitting and styling wigs. This was the perfect bridge and catalyst for retraining as a life coach which has led to exploration of values, modalities of wellbeing, writing and storytelling.
More about Amy and Be and Bloom
Photo by Marvin Meyer on Unsplash