Get Back Up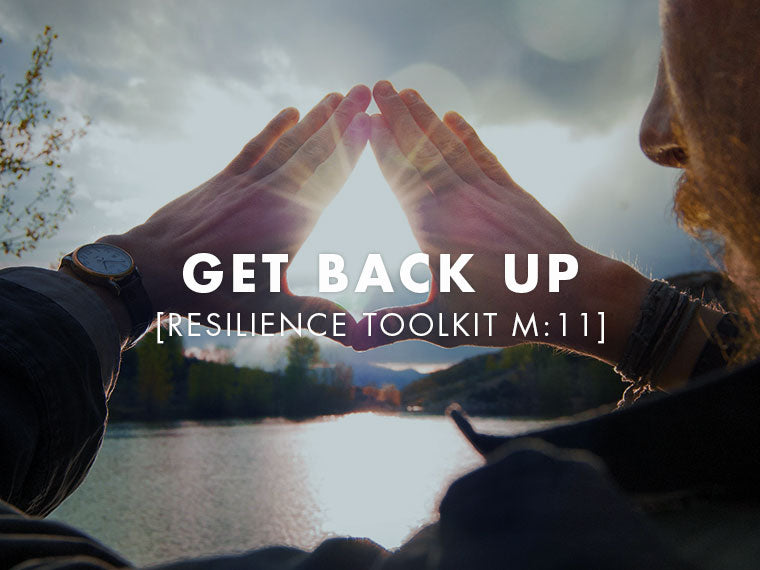 Hi AwesoMEr's
We have spent much of the previous resilience modules talking about looking after ourselves, setting goals, taking action, and generally being freaking awesome….
But what happens when we set our minds to something and it doesn't work out?
We don't get the job, we chicken out on that 10k run, or we make the same mistake again – the one we promised ourselves we won't make.
The ability to reassess our goals and performance, to get back up again, and to keep trying is the psychological construct known as GRIT.
Module 11: Challenge Negativity, of The Resilience Toolkit eCourse, explains the definition of grit and how it pulls together all of the elements of resilience we've talked about so far in this series.
Find out how to challenge negative thoughts and deal with failure – for ourselves and others around us. If we make mistakes, or if we have a negative experience, learn about the 'thinking traps' we can fall into when something doesn't go to plan and the strategies we can use to get out of them and pick ourselves back up.
The ultimate resilience goal!
Get Module 11 Here
Next month in our final module for the year, I want to revisit all our modules and bring them together in one place. I'm excited to see what your year's work looks like!
See you then,
Juliet
---
About Juliet Battersby
Juliet Battersby is a registered Educational Psychologist who has worked in special education with the Ministry of Education, with serving personnel and their families in the New Zealand Defence Force (NZDF), and assessing children's cognitive and academic functioning in private practice.
Juliet has an MA(Hons) endorsed in Clinical Psychology and a Post Graduate Diploma in Educational Psychology. She is a registered Educational Psychologist with the New Zealand Psychologists Board.
More about Juliet…