How Gratitude Transformed My Life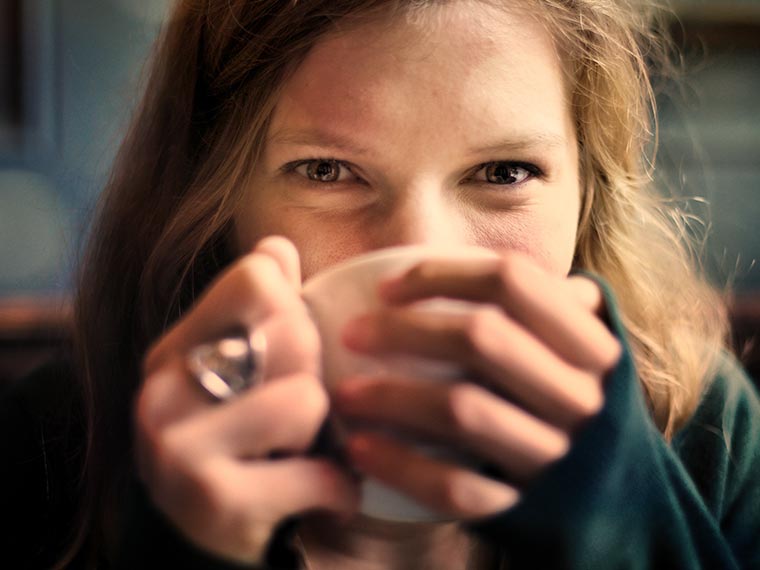 Yes, gratitude has literally transformed my life! How? Well, I used to be a very negative person. I was very judgmental and would nearly always jump to the worst-case scenarios in my head and then ruminate on them.
Do you do that?
I would think people were saying bad things about me. I would make assumptions about the things people did and said. Mostly I would think awful things about myself.
It was not a happy existence and was probably made worse because I was diagnosed with Borderline Personality Disorder. I would also suffer bouts of clinical depression from time to time, for a bit more drama in my already drama filled life. I don't know if it was because of the disorder that I thought the way I did, or just that my thinking made it worse, either way, I was miserable. There was no joy.
But I managed to "cure" myself of the disorder, with the help of an amazing therapist.
That was a lot of work and included things like cognitive behavioural therapy (CBT) and mindfulness – almost 20 years ago before people really knew much about it.  CBT is talking therapy that can help you manage your problems by changing the way you think and behave. It was the first time I learnt that I could change the way I think.
I could literally re-wire my brain, to form new pathways, new ways of thinking.
What a gift!
Mindfulness was another gift. I learnt that I could settle my thoughts, take a breather for little bit when my mind became just too much to deal with.
It was then me stumbling upon using gratitude that really cemented for me the fact I could reset my brain.
Neuroplasticity is the mind's ability to change the brain and it was GRATITUDE that really showed me how powerful the mind is.  It has transformed me from always thinking the worst to enjoying the simple moments that I am given.
Gratitude has given me the gift of happiness, without changing anything else around me, other than the way I choose to think.
I started off with a tiny little notepad and for a month, every day I wrote about three things I was grateful for.  At the start, I only put down one word, like for example water, my bed, the sun. After the little notebook was full I could really feel the shift. By the end I was wanting to write more and felt like the act of taking the time to think about the good was becoming important to me.
The research actually backs this up.  It is much more effective to write down the things we are grateful for than to just think it with benefits including better sleep, fewer symptoms of illness, and more happiness among adults and kids alike.
I then found a great gratitude diary that I used for many years. The only problem, that I found, was that I would sometimes miss days or even weeks. Then when I picked it up again I felt so guilty and would try and go back and fill in the blank pages. I didn't want to feel guilty about gratitude. That was when I thought about asking my amazingly talented friend Nicky to design me up a gratitude journal. And the rest they say is history.
I feel like a completely different person from who I used to be.
I can now truly enjoy a lovely cup of tea in the warm sunshine and appreciate the moment. It gives me true joy. I can savour time spent with family and friends and NOT take that for granted. I am not always happy, but the gift gratitude has also given me, is that when I am stressed, or some unfortunate event happens, it helps me flip things around. It helps me search for the good. To find meaning in painful situations or to simply take a step back and go, 'Well, at least I have ….'
Gratitude has given me the ability to choose to think of the good and see the good, even in not so great situations.
It takes a whole lot less to make me happy now.  I feel as though the most simple things in life, that give us pleasure, are quickly forgotten as society focuses on making us strive for more and more "things" when happiness is right in front of us most of the time.
Hence why I have a passion for sharing gratitude with the world, with the help of my amazing business partner Nicky, and why we started AwesoME Inc™.
I truly believe that if I had learnt the power of using gratitude as a child, many years of pain and misery would have been averted. That is why having a children's version of our gratitude journals was essential. I wanted to teach my boys about gratitude.
Bex Lipp 
*Bex was one on AwesoME Inc's founders.
Benefits of Using a Gratitude Journal
 —> 
HERE.