6 Ways to Reconnect with Loved Ones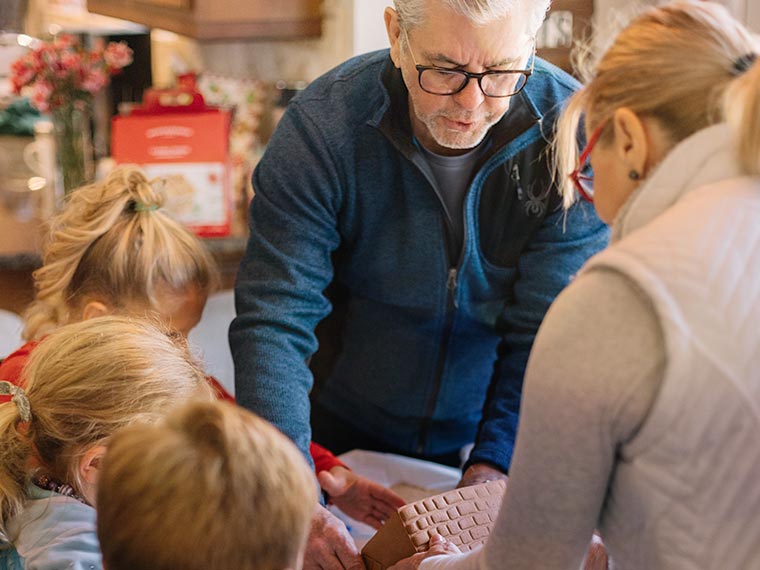 We are wired to connect...
With so much uncertainty and change being thrown at us over the last few years, it's no wonder many of us are wanting to stay in our comfort zones, curled up on the couch, embracing our new found hermit tendencies.
Socialising with friends and family outside of our bubble hasn't always been top of our 'to do' list with a pandemic running rife in recent years.
The thing is though, as humans we're wired to connect, it's vital to our emotional and mental well-being, it helps us to feel supported in life, appreciated, loved and can create a sense of belonging.
Close connections and meaningful relationships can positively impact our health, happiness and everyday wellbeing.
Here's 6 ways to nurture those important relationships around you and build solid foundations for connection:
Get outside and take a walk with a friend or family member, enjoy the benefits of connecting with nature and a loved one.
Cook and create a meal together, share it around the dinner table, encourage good conversation and connection as you nourish your body with good food.
Choose to go and see a movie with a loved one, reflect on what you enjoyed most about the film, grab a cuppa together afterwards and continue to connect through good conversation.
Try something new together, discover a new destination, try a new experience and connect over creating new memories together.
Write a positive note or letter, thank someone or share what you appreciate most in another person. Brighten their day, encourage connection through kind words and positive affirmation.
Plant a garden or build something with a loved one, get lost in the creative process, observe the progress along the way and enjoy the satisfaction of seeing it through to its completion, together.
For more inspiration, activities and ways to connect, check out the AwesoME Inc's You + Me connection & gratitude journal, designed with parents and tween/teens in mind, to encourage connection at a time when teens start to pull away from us. This journal will become a beautiful keepsake for both of you.
---
About Amy Willoughby
Amy is a writer, content creator and life coach at Be and Bloom. Amy is passionate about connecting people through writing, coaching and the power of storytelling. The first 20 years of her career was spent behind the stylists chair as a hairstylist, where she honed her skills of listening, holding space, connecting and creating clarity through conversation. Amy's hairdressing career came to a close after spending 3 years helping clients journey through chemotherapy, fitting and styling wigs. This was the perfect bridge and catalyst for retraining as a life coach which has led to exploration of values, modalities of wellbeing, writing and storytelling.
More about Amy and Be and Bloom…
Photo by Phillip Goldsberry on Unsplash