Mindfulness – A Powerful Tool For Our Littlest Humans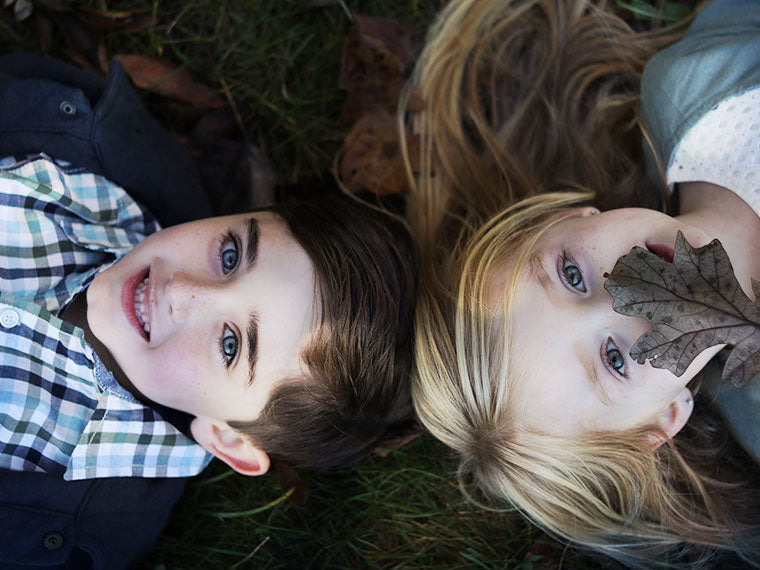 Generally, when mothers approach me about fostering a mindfulness practice, their intention is that they will develop and grow the skills that they themselves feel that they require to manage the hurdles of motherhood.
Sometimes, the attention is on cultivating a practice in their kids, however, most of the time, it's the mums reaching for mindfulness so that they stop reaching for the wine.
I have been coach or manager for my daughter's netball team since she started playing at the age of 8. I know in myself that there is no way that I could teach them how to play well, if I didn't hold the necessary skill set myself.
I could read a manual around the rules and the game, but I wouldn't make for a very good coach if I wasn't getting out there and showing them how it's done.
The practice of mindfulness comes from the same place.
I've run countless online and in person workshops throughout New Zealand and it's those mums that model those small pockets of mindfulness that see wicked results in their kids and their level of mindfulness. In short, we cannot expect our kids to be mindful if we are not practicing mindfulness ourselves.
It can be quite confronting to consider change.
Change requires coming out of our comfort zone and walking into the unknown. When we consider approaching parenting from an alternative standpoint, we often freak out about the work that will be involved in the change process itself. We worry about putting in effort and not seeing the results.
When I yarn with mums around what a mindfulness practice entails, one of their concerns is always around the time that it will take to implement some of these tools. I like to describe the practice and teaching of mindfulness to our kids as small pockets of curiosity and change. No big upheaval, just small moments where we stop and create a pause in what were already engaged in.
Little windows of REAL engagement that have this awesome ability to stretch time and space and provide us with moments of joy and clarity.
Personal practice is something that I have touched on in another blog, this blog is all about encouraging a mindfulness practice in our kids.
Dependent on age, our kids will pick up the gist of mindfulness in different ways. If we aren't forcing them to practice or using it as a bartering system, our methods for teaching such skills are generally role modelled. We pick the best times of the day, when they're not hungry or tired (I know, those pockets of time are small!) or preoccupied by more "interesting stuff" (like the TV) and we model being present.
We can model talking about our feelings and managing them in expressive ways.
When we eat, we just eat. When we talk, we just talk. When we brush our teeth we just brush our teeth. What does that look like? It looks like using our 5 senses to do what we're already doing rather than allowing our thoughts to run the show. Roel modelling this and teaching it to our kids is incredibly powerful.
We remind them to tune into their senses and notice the smell of the air at sunrise and at dusk.
The feel of the grass when they're walking on it, the different colours in the sky, the different birds, traffic or other sounds that they can hear.
When we play with them we put our tech down. We role model the art of presence.
Let them know that breathing nice and slowly helps you to feel more calm and happy (you can use whatever words your kids will connect with).
You see the beaut thing about kids and their capacity to be mindful is that they already are, instinctively, very mindful creatures.
Our role as parents is to foster that capacity. Keep inspiring their curiosity and prioritising the art of being above doing.
But side note! If you expect mindfulness to act as a magic wand and alleviate all your kid's adverse reactions, you will be met with a decent smack of disappointment. You see, the aim of the game is not to create docile zombies, the aim is to inspire "being with". Experiencing every emotion with a "huh, this feels interesting" lens as opposed to "gah, not this again" attitude. We are supporting our kids to ride every wave, not just the small ones and we can be with them to show them how to do it mindfully.
Some small exercises that I have personally found effective are:
Gratitude practice around the table.
Playing car games around spotting "the red cars" or "counting how many different types of green you can see" when you're out in nature.
Eating mindfully.
Encouraging different words for basic emotions.
Even the simple act of acknowledging how they are feeling and letting them know that what they're feeling is OK is extremely powerful.
---
These "Go Zen" videos created for kids can be a great way to start introducing children to the concepts of mindfulness.
Watching with them and then having some short discussions around what they noticed can be a great way to start the conversation.
One strategy (other than mindful eating!) that always proved popular when I was teaching in schools was the "finger, thumb" exercise.
We use our hand to model breathing slowly and deliberately, touching finger to thumb. It's a great tool to use if they're struggling with anxiety, anger or sadness in the playground, at home, on the bus or during a sleep over at some friends. Feeling this way is OK, but this easy exercise allows our kids to feel it and breathe through it without creating a mountain of dialogue around what's happening.
The video below that will show you how to run through this exercise with your mini human.
And! If you have some time up your sleeve this week, why not have a go making a mind jar.
A mind jar is essentially a way to talk to kids about how their breath, their thoughts and their emotions all follow the rise and fall of the glitter.
When we are struggling with our emotions we can employ our mind jar to remind us of this and to allow the fall of the glitter to slow down our breathing. See the video below for some instructions.
Heads up, it's best to run with one colour theme!
Enjoy exploring mindfulness with your kids. Have those meaningful conversations around thoughts and feelings. Be present and open to what you're both engaging in and model the gift of being with them.
Vic x
About Victoria Hood
Victoria has been working in the mental health and addiction field over the past 7 years since leaving University with an honours degree in Psychology. During her time spent working in addiction, Victoria was introduced to the practice of mindfulness. Since this time Victoria has become extremely passionate about incorporating mindfulness into both her professional and her family life.

Victoria has an honours degree in Psychology from the University of Canterbury. She is a Life Coach, Mindfulness Coach, Mindfulness Practitioner in schools and is a passionate holistic health and well-being advocate and facilitator of mindfulness based workshops.